Festival to Present Shakespeare in Love in 2017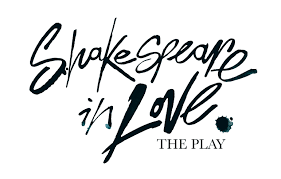 The Utah Shakespeare Festival has been selected as one of three theatres to present the United States premiere of the play Shakespeare in Love, adapted from the Academy Award-winning film of the same name by Lee Hall.
The Festival will present the play during its 2017 season, along with Romeo and Juliet and an eclectic mix of Shakespearean and other classic plays. The balance of the 2017 season will be announced at a later date.
Shakespeare in Love is about young William Shakespeare, who, out of ideas and short of cash, meets his ideal woman and is inspired to write one of his most famous plays, Romeo and Juliet. These complementary story lines have provided the impetus behind the Festival producing these two plays in repertory in the Engelstad Shakespeare Theatre with a shared cast and set. "This juxtaposition will allow viewers of the two plays to experience the artistic and thematic connections between the two productions in a bold manner," said Media and Public Relations Manager Joshua Stavros. "It will be an exciting theatrical event."
Shakespeare in Love and Romeo and Juliet will also share a set and many of the principal actors, adding even more synergy between the two, as they are both presented in the outdoor Engelstad Theatre, with much of the atmosphere of Shakespeare's Globe Theatre.
"This is the perfect vehicle for the Festival and continues our strong commitment to producing plays that serve our mission," added Artistic Director David Ivers. "I am confident that audiences will love having access to Shakespeare in Love and appreciate the Festival being one of a handful of American theatres which have been granted the production rights in 2017."
The production is based on the screenplay by Marc Norman and Tom Stoppard and is adapted for the stage by Lee Hall. The play, which debuted in London's West End in 2014, is presented by special arrangement with Disney Theatrical Productions and Sonia Friedman Productions.
"We are honored to present one of the flagship premieres of this production. It speaks to the reputation of the Utah Shakespeare Festival in the international theatre community," said Artistic Director Brian Vaughn. "We love the show, and know it is a perfect fit for our guests."
Visit www.bard.org for the latest information on 2017 as it becomes available.