Spectacle, Humor, and Romance Continue This Fall at the Festival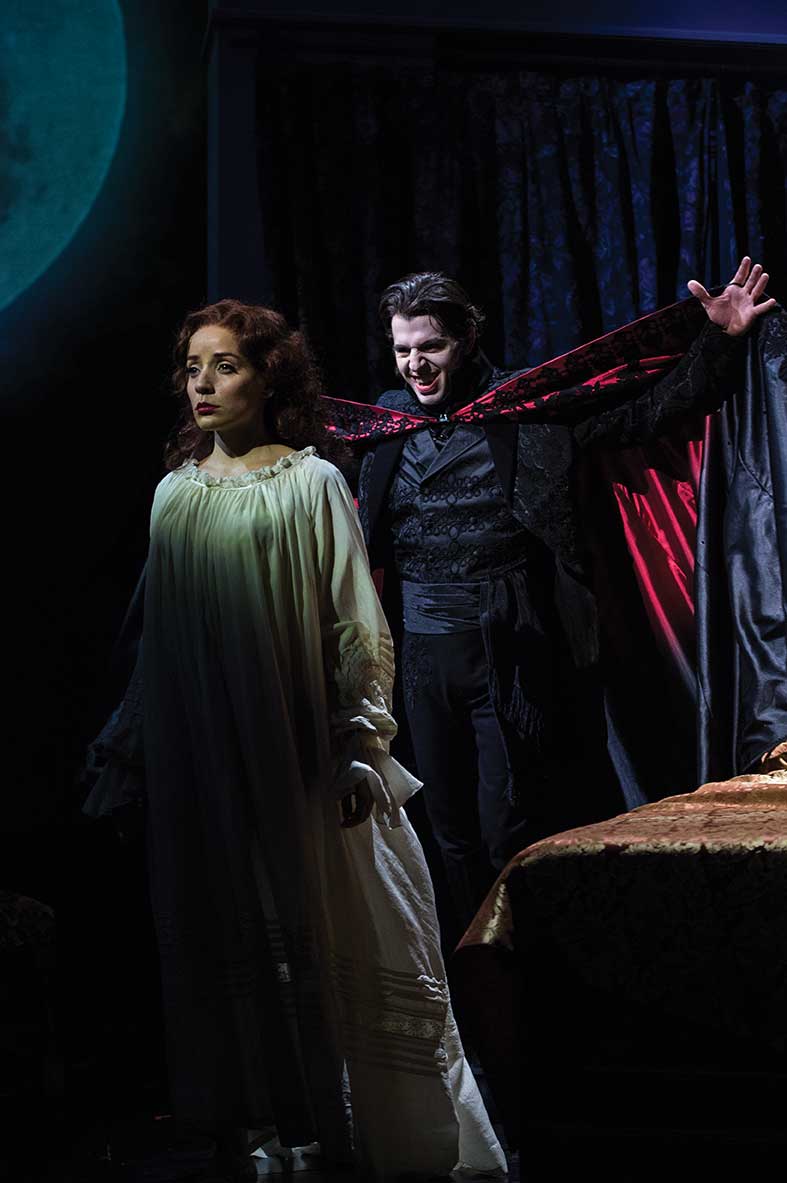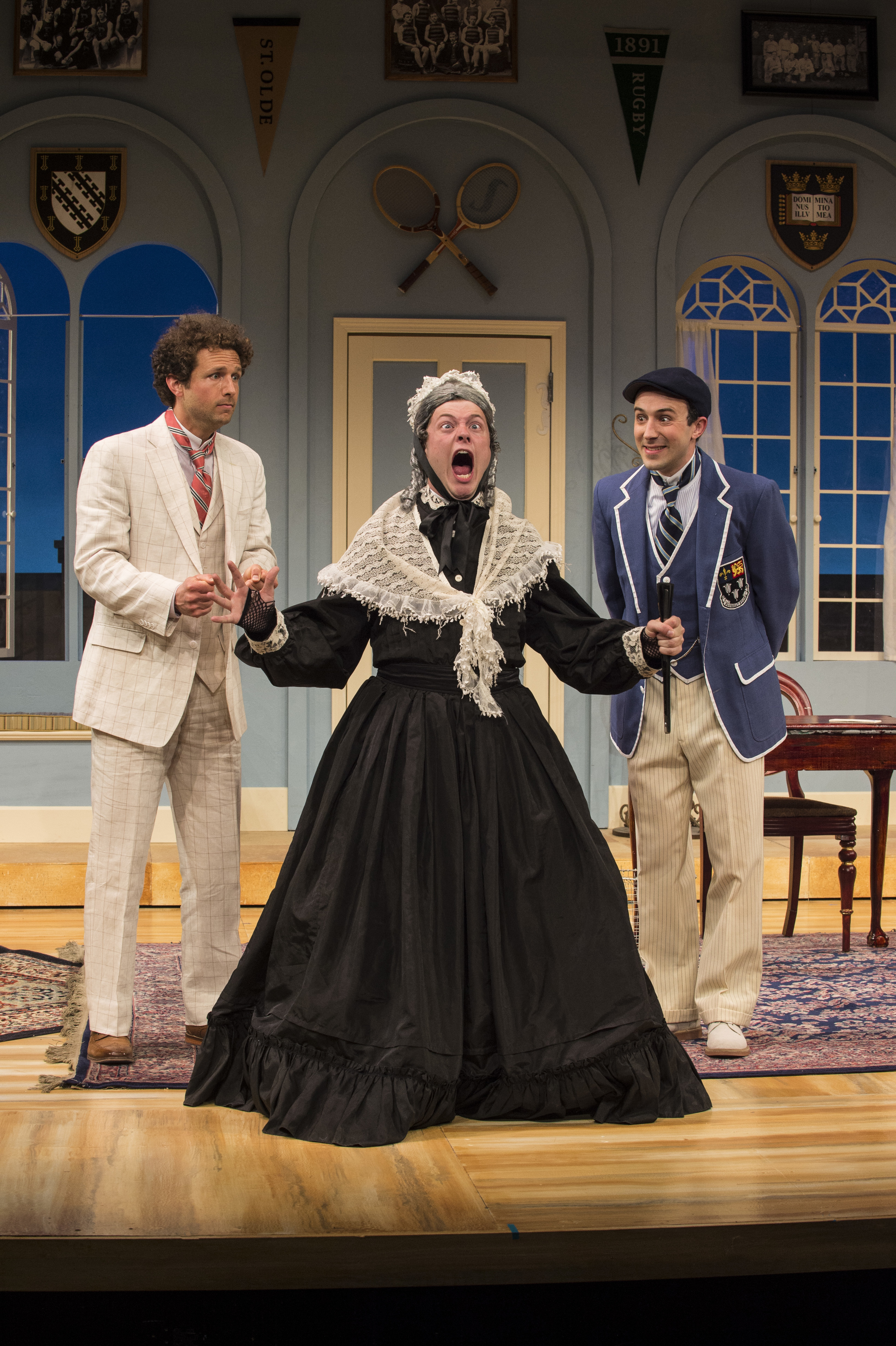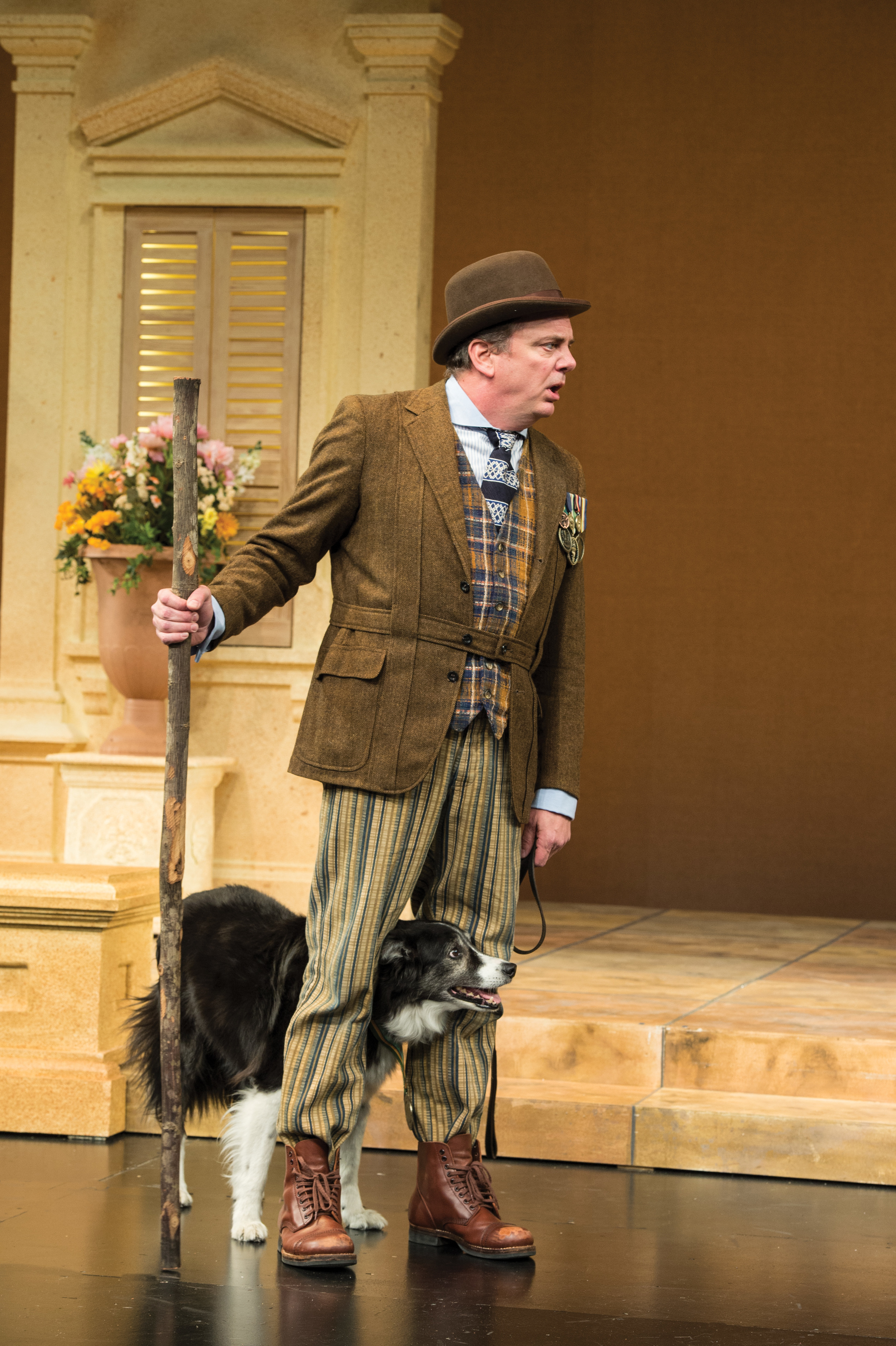 Cedar City, UT — The world's most famous vampire, a cigar-smoking man in a dress, and one of theatre's most loveable mutts can all be found this fall at the Utah Shakespeare Festival. Five of the Festival's six summer shows will be closing the first week of September; but Charley's Aunt will continue its summer run, along with two additional offerings, Dracula and The Two Gentlemen of Verona, through October 31.
Jamie Ann Romero (left) as Lucy and Tyler Pierce as Dracula
"The fall season is all about entertainment," said David Ivers, co-artistic director. "The three plays are full of spectacle, humor, and romance—in addition to gothic horror just in time for Halloween."
For instance, Dracula, which plays September 25 to October 31 (Halloween), will include spectacle and new technology in the Randall L. Jones Theatre. "Theatrical wizardry will be on display," said Brian Vaughn, co-artistic director. "We will have projections, tricks, slight of hand, and magic."
Dracula is, of course, the world's most famous story of the undead. Originally a novel by Bram Stoker, it has been re-imagined for movies, the stage, and television (most recently Twilight and True Blood). The stage version the Festival is producing was written by Steven Dietz, the same playwright who penned Sherlock Holmes: The Final Adventure, which was so popular last year at the Festival.
"We've been wanting to produce Dracula for a long time," said Vaughn. "It is packed with theatricality, seduction, mystery, and blood."
Brendan Marshall Rashid (left) as Jack Chesney, Michael Doherty as Lord Fancourt Babberley, and Tasso Feldman as Charley Wykeham
Dracula is directed by Jesse Berger, a Southern Utah University alumnus and now founding artistic director of Red Bull Theater in New York City and a sought-after director across the country. The mysterious Count Dracula will be played by Tyler Pierce who is currently stunning Festival audiences as Edgar in King Lear.
While Dracula may be full of foreboding and dark seduction, Charley's Aunt is a light, hilarious romantic comedy. The farce, written by Brandon Thomas and directed by David Ivers, has been a hit since it opened in June and will continue to entertain through October 31. Carol Cling, reviewing for the Las Vegas Review-Journal called the Festival production "a welcome comedic romp" and "a most beguiling trip." Barbara M. Bannon of the Salt Lake Tribune added "fresh," "funny," and "inspiring."
Charley's Aunt is a farcical masquerade spotlighting two college chums who go to great lengths to woo a pair of charming young ladies, including persuading their wacky friend to pose as their matronly chaperone.
Chris Mixon as Launce and Jake as Crab
"It is a romantic comedy with a twist," said Ivers. "It is a story of young lovers trying to control their surroundings and circumstances, when everything seems to be working hilariously against them."
Shakespeare fills out the final spot in the fall lineup with a dizzying romantic adventure, The Two Gentlemen of Verona, playing September 24 to October 30. "The play is the story of two adolescent youths and the adolescent girls who love them," said director Robynn Rodriguez in her notes to her artistic team. "The unattractive behavior, the moodiness, the lack of impulse control, and the volatility of emotions . . . are typical of people in the throes of adolescent purgatory."
Rodriguez has chosen to set the play in Italy just after the end of World War I. "The world is evolving in profound ways," she said. "What a thrilling time it is to be young, bright, privileged, and ambitious. Our production takes place during this period of great change, as four young people take the first stumbling steps toward becoming gentlemen—and gentlewomen."
"People are going to love it," said Ivers. "It is at heart a comedy, but also explores questions all teenagers face as they go through the first throes of love and the beginnings of growing up."
And, of course, there is the dog: Crab, the rarely obedient but always hilarious companion to Launce who is being played this year by Chris Mixon, who has appeared at the Festival many times in the past in such diverse plays as The Foreigner and 'Art'.
"The fall season is a great time to be at the Festival," concluded Vaughn. "The plays are more intimate, the mountains around us are more beautiful, and the evenings are fantastically cool and inviting. We hope you'll join us for these three outstanding plays."
Tickets are now on sale for the three fall plays, as well as for the plays currently being performed Monday through Saturday: The Taming of the Shrew, Henry IV Part Two, King Lear, South Pacific, Charley's Aunt, and Amadeus. For more information and tickets visit www.bard.org or call 1-800-PLAYTIX.