Ten Talented Directors Imagining the Festival's 56th Season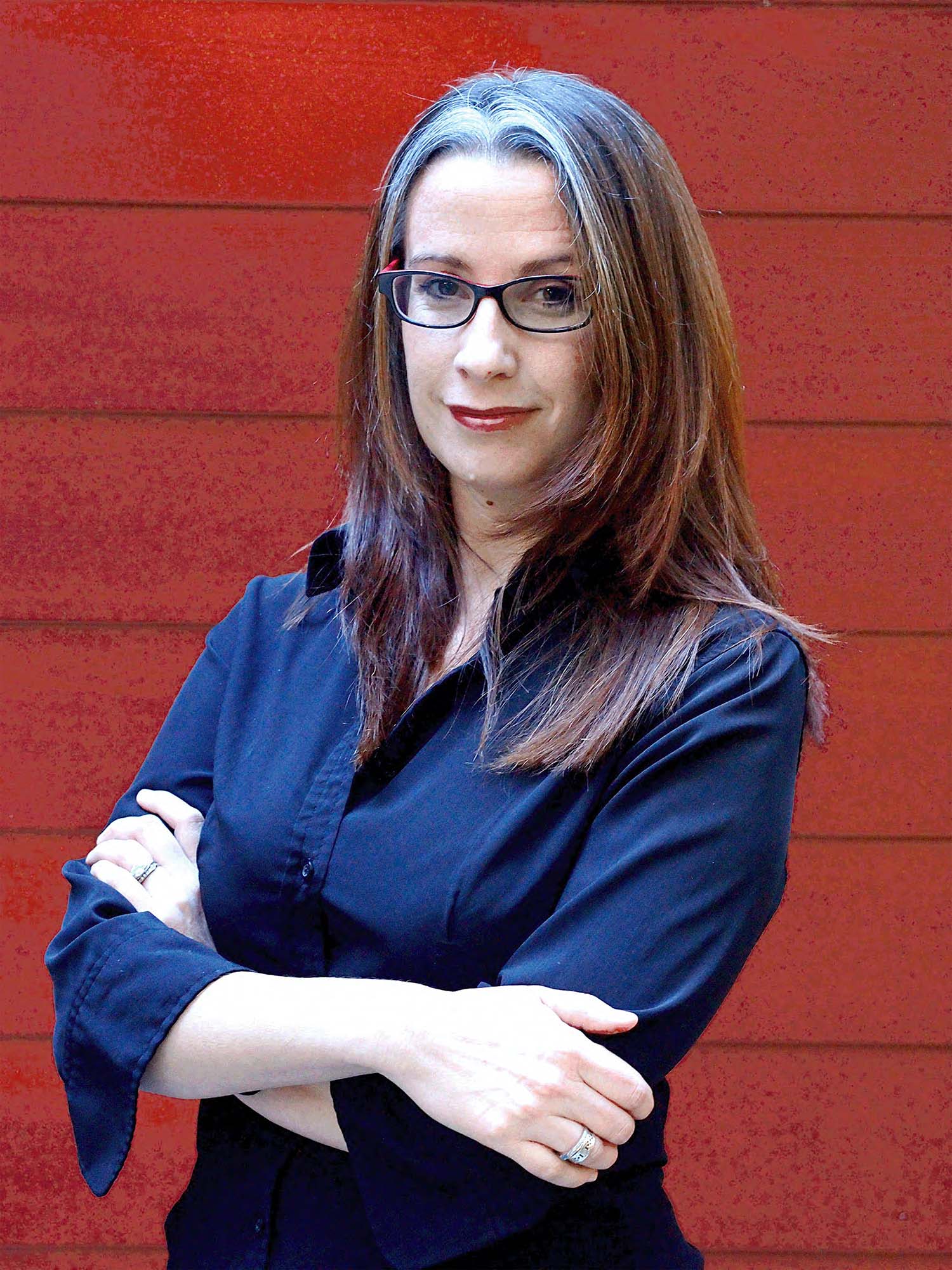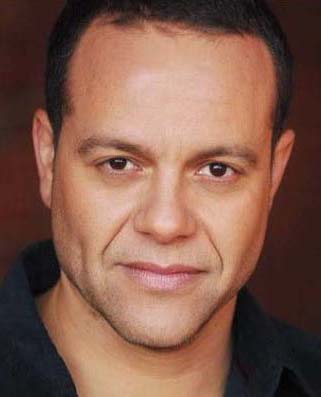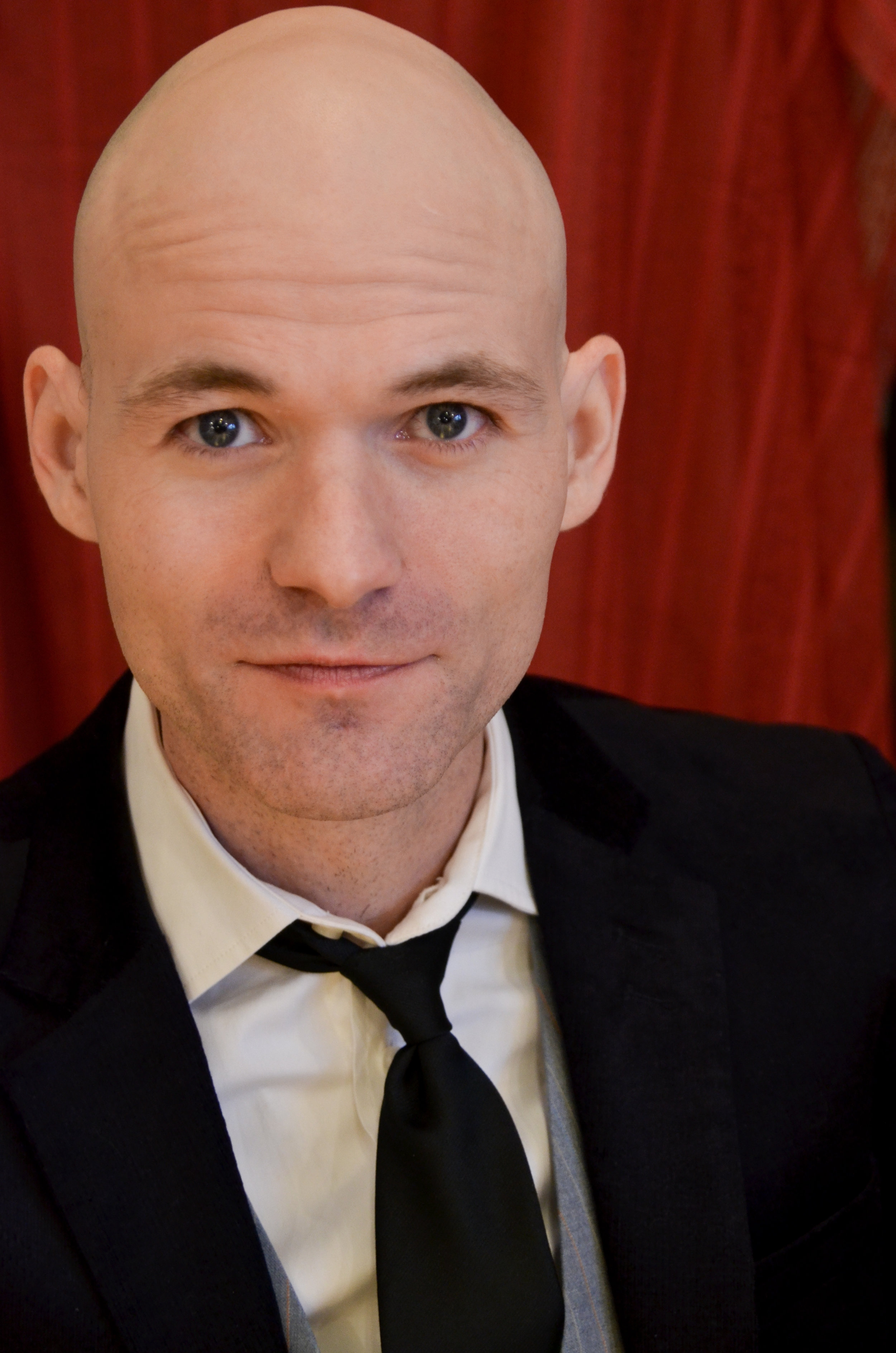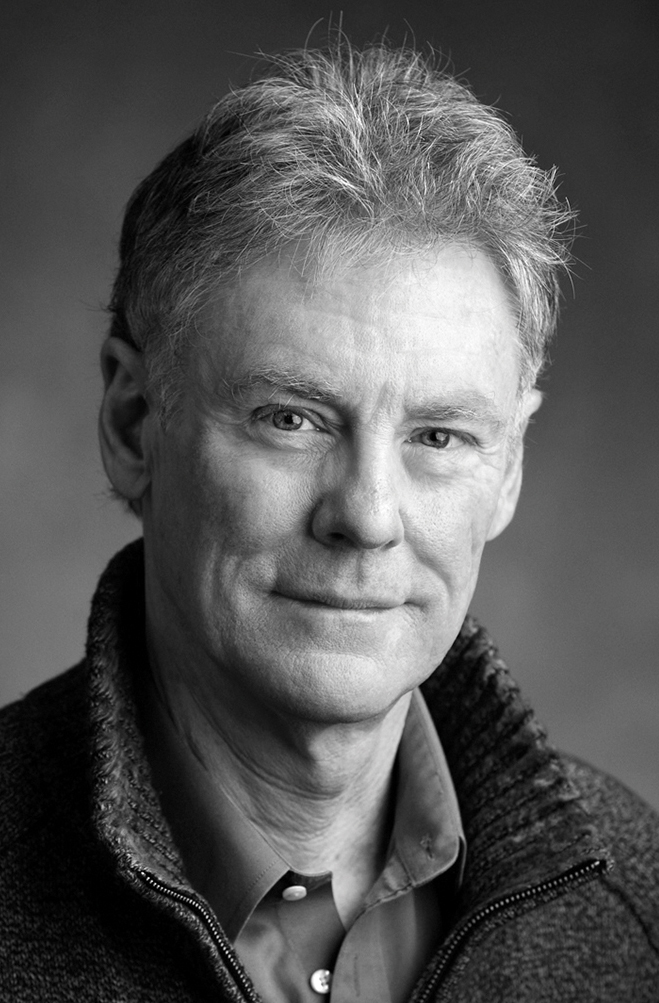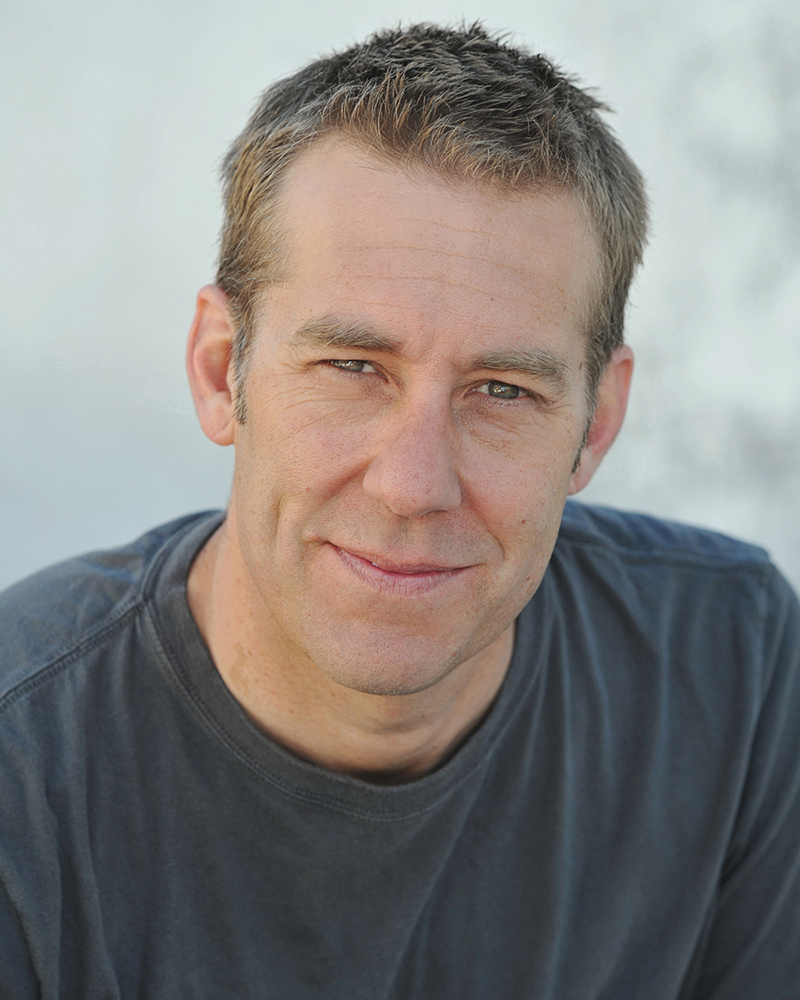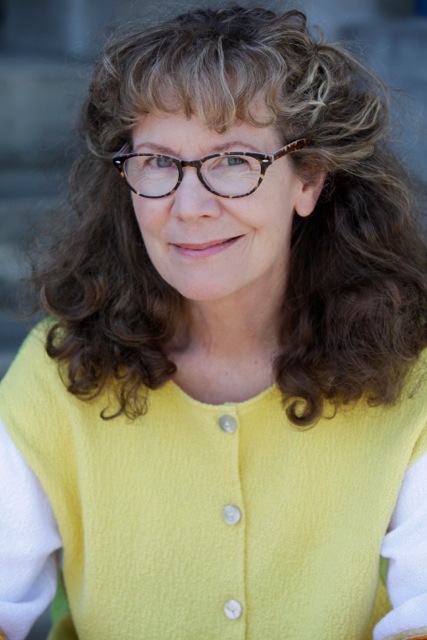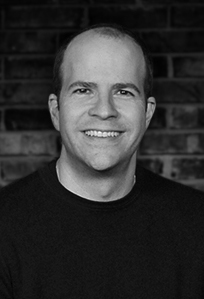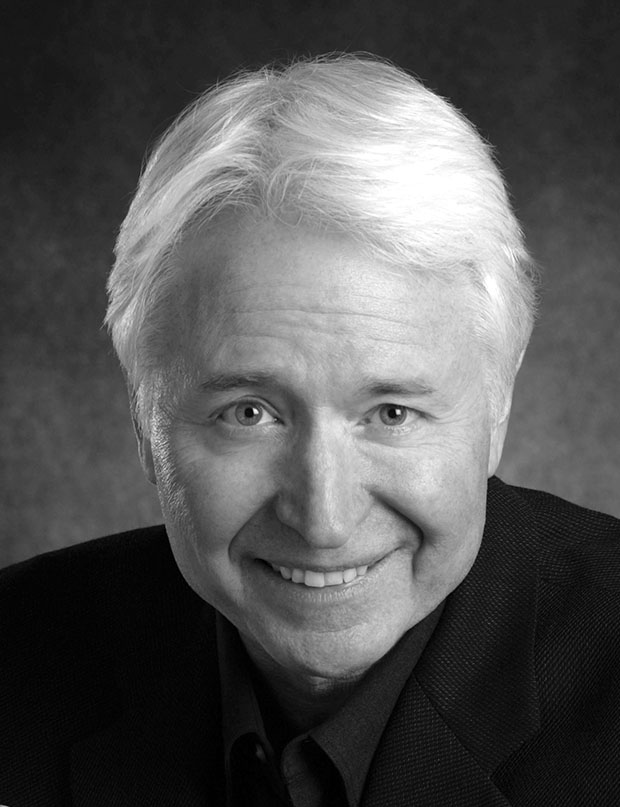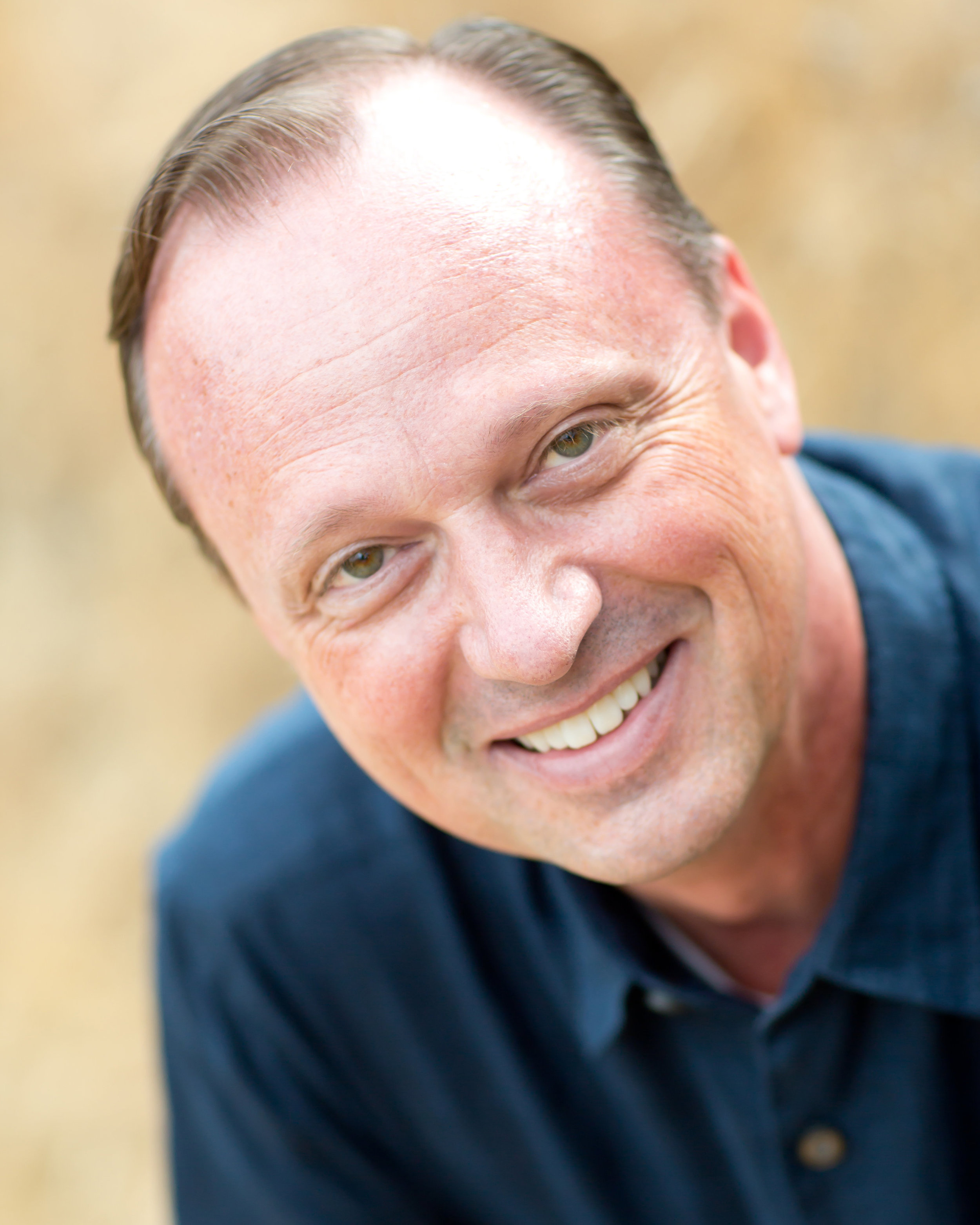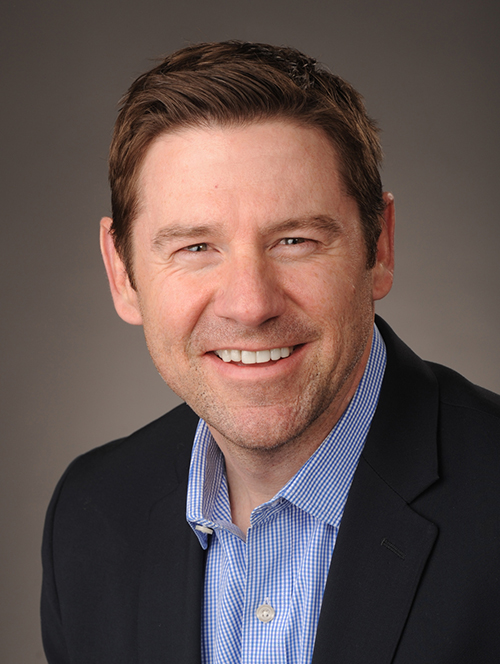 Kirsten Brandt
Utah Shakespeare Festival Artistic Directors David Ivers and Brian Vaughn recently announced a slate of ten highly-creative, talented and experienced directors for the Festival's 2017 season.
Christopher Edwards
"I am thrilled with the selection of artists joining us in 2017," said Ivers. "This potent mix of new-to-the-Festival directors combined with a few veterans will allow our stages to resonate with our patrons through an unprecedented array of offerings. I hope you join us!"
Sean Graney
These nationally-known directors are attracted to the Utah Shakespeare Festival for many reasons, most notably the quality of the work here and the beautiful surroundings.
For instance, Sean Graney, who will be directing Treasure Island, noted the incredible artists the Festival attracts, from the top down: " My conversations with Artistic Directors Brian Vaughn and David Ivers are so invigorating," Graney said. "Plus spending ten weeks in one of the most beautiful parts of the country ain't bad either."
Joseph Hanreddy
"I've been fortunate enough to have been given a string of fantastic projects at the Festival in the past," added Joseph Hanreddy, who will be directing The Tavern and has a long history at the Festival. "The inspiring collective spirit of the organization, the enthusiastic, informed audiences, and the stunning natural surroundings have made working at the Festival a unique and truly special experience."
David Ivers
"All of these directors bring their unique individuality and dynamic skill set to these varied projects," added Vaughn. "We are confident their efforts will bring bold, explorative storytelling, coupled with rich design and thrilling performances, to the Festival."
The 2017 season directors are:
Robynn Rodriguez
Kirsten Brandt will make her Festival debut by directing the popular comedy A Midsummer Night's Dream. She has a host of playwriting and directing experience, including co-writing the book and lyrics for The Snow Queen off-Broadway at the New York Musical Theatre Festival. She has also directed for TheatreWorks Silicon Valley, San Jose Repertory Theatre, Arizona Theatre Company, The Old Globe, La Jolla Playhouse, San Diego Repertory Theatre, Shakespeare Santa Cruz, Marin Theatre Company, North Coast Repertory Theatre, and Sledgehammer Theatre (where she also served as artistic director for six seasons).
Peter Rothstein
"The Utah Shakespeare Festival has a wonderful national reputation in the theatre community, and it is an honor to come work here," Brandt said in anticipation of this summer. "Artistically, I am thrilled to have the freedom to explore one of my favorite plays with professional artists."
A Midsummer Night's Dream, one of Shakespeare's and the Festival's most popular plays, will appear in the Randall L. Jones Theatre from July 4 to October 21.
J. R. Sullivan
Christopher Edwards, who is also new at the Festival, will be directing the hilarious William Shakespeare's Long Lost First Play (abridged). Edwards has appeared as an actor in such off-Broadway theatres as Ubu Rep, John Houseman's the Acting Co, the Lincoln Center, and Mcginn Cazale Theatre. He has also directed at the National Theatre of Norway, NY Hip Hop Theatre Festival, Vermont Stage Co., Capital Rep, and the Cincinnati Shakespeare Co. He is also currently a faculty member at the University of Nevada at Las Vegas.
Christopher Utley
"This brand-new play about a 'newly discovered brand-new play' is a rambunctious romp through some 49 of Shakespeare's amazing characters," said Edwards. "Three comic actors take on the huge task of producing a non-producible play with a cast of thousands, but this trio of clowns . . . take on the task with fervor, high jinks, anarchy, crowd participation and a whole lot of inspiration from William Shakespeare himself."
Brian Vaughn
This frantic comedy from the same people who brought you The Complete Works of William Shakespeare Abridged will play in the Eileen and Allen Anes Studio Theatre from July 28 to October 21.
Sean Graney, who is also making his first appearance at the Festival this year, will be at the helm of the epic tale Treasure Island. He has directed over 100 productions at theatres across the country, including the Oregon Shakespeare Festival, The Hypocrites, Actors Theater of Louisville, American Repertory Theater, Berkeley Repertory Theatre, Only Theatre Company, Court Theater Chicago, Shakespeare Festival St. Louis, and Chicago Shakespeare Theatre. He is the writer and director of All Our Tragic, a unique adaptation of the 32 surviving Greek tragedies into one 12-hour play. He has received numerous awards, including a Creative Capital Award in 2016, and six Joseph Jefferson Awards for Direction and Adaption from 2003 to 2015.
This regional premiere adaption of Treasure Island will thrill the entire family with tales of buried treasure, pirates, adventure, and song. It plays in the Randall L. Jones Theatre from July 5 to September 2.
Joseph Hanreddy is returning to the Festival to direct and adapt the world-premiere adaptation of George M. Cohan's The Tavern. He directed 2016's acclaimed Julius Caesar, as well as productions of Private Lives, Macbeth, and Sense and Sensibility. He is also the co-adaptor of Pride and Prejudice and Sense and Sensibility which played at the Festival in 2010 and 2014. In addition, he has directed at the Pearl Theater in New York City, as well as Milwaukee Repertory Theater, Madison Repertory Theater, People's Light (Philadelphia), Writer's Theatre (Chicago), Connecticut Repertory Theater, American Player's Theater (Wisconsin), and many others.
This adaptation of the satirical comedy The Tavern will be set in a remote Utah tavern and will include Utah locations and oddball characters that just might feel familiar. In will be staged in the Randall L. Jones Theatre from September 19 to October 21.
David Ivers, one of the Festival's artistic directors, will be adding one more to his long list of plays he has directed for the Festival: How To Fight Loneliness*.* Other Festival directing credits include last season's popular *Much Ado about Nothing,* as well as *Charley's Aunt, Twelfth Night, Twelve Angry Men, Romeo and Juliet, The Complete Works of William Shakespeare (abridged),* and *Cyrano de Bergerac*. He has also directed at Berkeley Rep (including the west coast premiere of *One Man, Two Guvnors*), Pioneer Theatre Company, the Guthrie Theatre, the Oregon Shakespeare Festival, the Denver Center Theatre Company, the Alabama and Idaho Shakespeare festivals, Portland Center Stage, Portland Rep., ACT, Seattle Rep., and others. In addition, he has been a popular actor at the Festival and other major theatres across the country.
This Intermountain West premiere of award-winning playwright Neil LaBute's latest play will be in the Eileen and Allen Anes Studio Theatre from August 25 to October 14. This modern play is for mature audiences and contains explicit language and mature themes.
Robynn Rodriguez returns to the Festival after successful productions of King John in 2013 and The Two Gentlemen of Verona in 2015. This season, she will be directing William Shakespeare's As You Like It. She has directed off-Broadway at the Public Theater, as well as at the Oregon Shakespeare Festival (22 seasons), Berkeley Repertory Theatre, Guthrie Theater, Denver Center Theater Company, Shakespeare Theater, La Jolla Playhouse, the Kennedy Center for the Performing Arts, the Intiman Theater, PCPA/Pacific Conservatory Theater, Birmingham Rep (the United Kingdom), the Barbican (London), and many others.
As You Like It, a rollicking frolic of confused courtship, beautiful poetry, and unsurpassed wit, will play in the Engelstad Shakespeare Theatre from June 29 to September 7.
Peter Rothstein is directing at the Festival for the first time in 2017; he will be leading the musical Guys and Dolls. He has directed at such diverse theatres as Guthrie Theater, Children's Theatre Company, Minnesota Opera, Ten Thousand Things, 5th Avenue, and Theater Latté Da (where he was the founding artistic director and directed 55 productions, including 10 world premieres). He is the creator of the plays All Is Calm: The Christmas Truce of 1914 and Steerage Song. He has been recognized for his work with numerous awards, including the 2015 Minnesota Artist of the Year and seven Ivey Awards for Outstanding Production.
"I am thrilled to be making my directing debut with the Utah Shakespeare Festival, an organization I have long admired," said Rothstein as he discussed the upcoming season. "Guys and Dolls is a perfect musical comedy, filled with iconic songs, show-stopping dances, dynamic characters, and not one, but two endearing love stories. I look forward to bringing it to life with a stellar design team and top-notch cast."
Guys and Dolls, with easily-recognized music and lyrics by Frank Loesser (including "A Bushel and a Peck" and "Luck Be a Lady") will be staged in the Randall L. Jones Theatre from July 3 to September 1.
J. R. Sullivan, who has long been associated with the Festival, is returning this year to direct Shakespeare's Romeo and Juliet*.* Sullivan was the Festival's associate artistic director from 2002 to 2009 and has directed Festival productions from Shakespeare to Tennessee Williams. He is also the writer/adapter of *Sense and Sensibility* (world premiere), 2014, and *Pride and Prejudice*, 2010. In addition, he is the former artistic director of the Pearl Theatre Company in New York City and the founder and former producing director of New American Theatre. He has directed at Oregon Shakespeare Festival, Milwaukee Repertory Theatre, Theatre X, Philadelphia's Arden Theatre, Studio Theatre in Washington, D.C., Delaware Theatre Company, and Resident Ensemble Players at the University of Delaware, among many others.
Romeo and Juliet, possibly the most famous love story in the world, will be in the Engelstad Shakespeare Theatre from July 1 to September 9.
Christopher Utley, also new at the Festival in 2017, will be directing (and re-envisioning) the Festival's free pre-show entertainment, The Greenshow. Utley brings a host of experience with him, especially Disney experience. He has directed The Royal Theatre Presents Tangled, Beauty and the Beast, and Frozen; Laughing Stock Co.; Dick VanDyke's 90th Birthday Celebration; and The Bootstrappers at Disneyland. In addition, he has directed at Disney California Adventure, Hong Kong Disneyland, and the Epcot Center. He has also acted at such theatres as Musical Theatre West, Performance Riverside, and Laguna Playhouse.
"I look forward to developing and directing the 2017 Greenshow, with an eye toward heart, humor and surprise," said Utley. "Our troupe of actors will welcome and engage our audience, setting the stage for whatever theatrical adventures lie ahead.
The Greenshow, which is extremely popular with audience members of all ages, is performed free each Monday through Saturday evening from June 29 to September 2. From September 4 to 9, the Greenshow stage will feature various performing groups.
Brian Vaughn, the Festival's other artistic director, will continue his string of directorial successes at the Festival with the stage adaptation of the film Shakespeare in Love. Previously at the Festival he has directed A Midsummer Night's Dream (Shakespeare-in-the-Schools touring production), Greater Tuna, Dial M for Murder, Peter and the Starcatcher (regional premiere), and Shakespeare's historical trilogy of Henry IV Part One, Henry IV Part Two, and Henry V. He has also directed at Milwaukee Repertory Theatre (resident company member for 13 seasons), Arizona Theatre Company, Chicago Shakespeare Theatre, Denver Center Theatre Company, Orlando Shakespeare Theatre, and more. As an actor, he has performed in over 50 roles in 22 seasons at the Festival.
Shakespeare in Love will share cast and scenery with Romeo and Juliet, which is the story at the center of this passionate and fun celebration of the Bard and theatre. It will play in the Engelstad Theatre from June 30 to September 8.
Tickets are now on sale for the Festival's 56th season, which will run from June 29 to October 21. For more information and tickets visit www.bard.org or call 1-800-PLAYTIX.
The Utah Shakespeare Festival is part of the Beverley Taylor Sorenson Center for the Arts at Southern Utah University, which also includes the Southern Utah Museum of Art (SUMA).