The Comedy of Errors: A Groovy Greek Island Paradise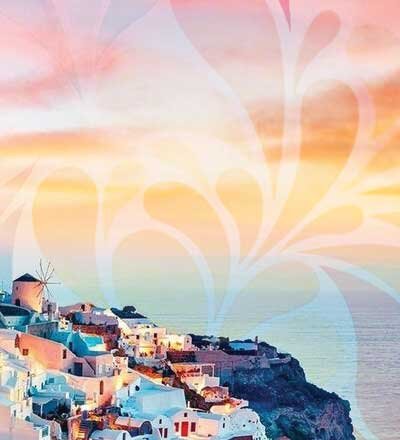 By Parker Bowring 
Greek islands, sparkling waters, and costumes that ooze the groove of 1979 are all part of the Utah Shakespeare Festival 2021 production of The Comedy of Errors as its director and design team move the popular Shakespeare comedy to a colorful Greek island paradise in 1979, á la the the fun and lively movie Mamma Mia.
Set by Shakespeare in Ephesus, which would be present-day Turkey, The Comedy of Errors is "both a rollicking farce and classic romance, a story of hysterical mistaken identity and a tale of a family, torn apart by misfortune, in search of each other," said director Vincent J. Cardinal,who isreturning to Cedar City this coming season after directing the Festival's popular plays The Foreigner in 2018 and Every Brilliant Thing in 2019. 
One of the things that will make this play stand out from others this year is that the non-traditional setting. The plot, themes, and language of The Comedy of Errors will remain the same, while the setting will resemble a Greek island in the late seventies.
 "Shakespeare's audience would have associated the port town of Ephesus with danger, romance, mysticism, the meeting of cultures, unfamiliar laws, and the intersection of the old and the new," said Cardinal about his decision to reimagine the location and time of the popular comedy. "A contemporary American audience isn't likely to make those associations with Turkey, but they do have a sense of the Greek Islands as romantic, fun, a bit touristy from cruise ship traffic, 'foreign' in culture and, perhaps, religion, mysterious, socially liberal but legally conservative."
"The Comedy of Errors plays with the clash of rules and human needs as the family from Syracuse unwittingly falls afoul of Ephesus's immigration laws," he continued. "So too do American tourists find themselves misstepping in countries where the laws aren't entirely what they expect."
With the setting and vibe of the performance set to reflect a carefree and vibrant Greek island, the addition of Mamma Mia-type music is sure to bring the audience right into the heart of the play. "What inspires me about Mamma Mia the movie is that it is apologetically entertaining. Like The Comedy of Errors, it offers actors opportunities to indulge their theatrical virtuosity while sharing an evening of robust laughter and surprise with the audience. Both works lead with joy and fun," said Cardinal. 
"The sunny, funny setting of the Greek Isles is the perfect match for a laugh filled summer night at the Festival," he concluded. 
The Utah Shakespeare Festival's 2021 season is scheduled for June 21 to October 10. Plays are The Comedy of Errors, Pericles, Richard III, The Pirates of Penzance, Ragtime, Cymbeline, Intimate Apparel, and The Comedy of Terrors. Information and tickets are available at www.bard.org or by calling the Ticket Office at 800-PLAYTIX.