The Controversy of Shakespeare and Marlowe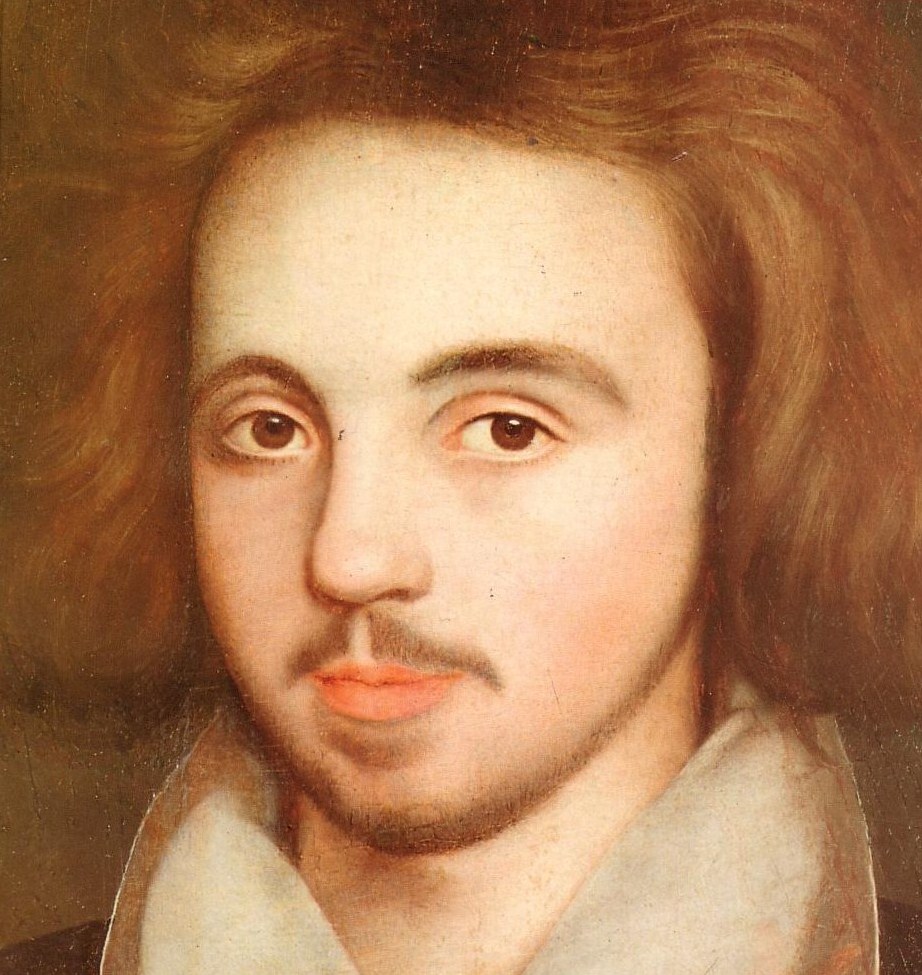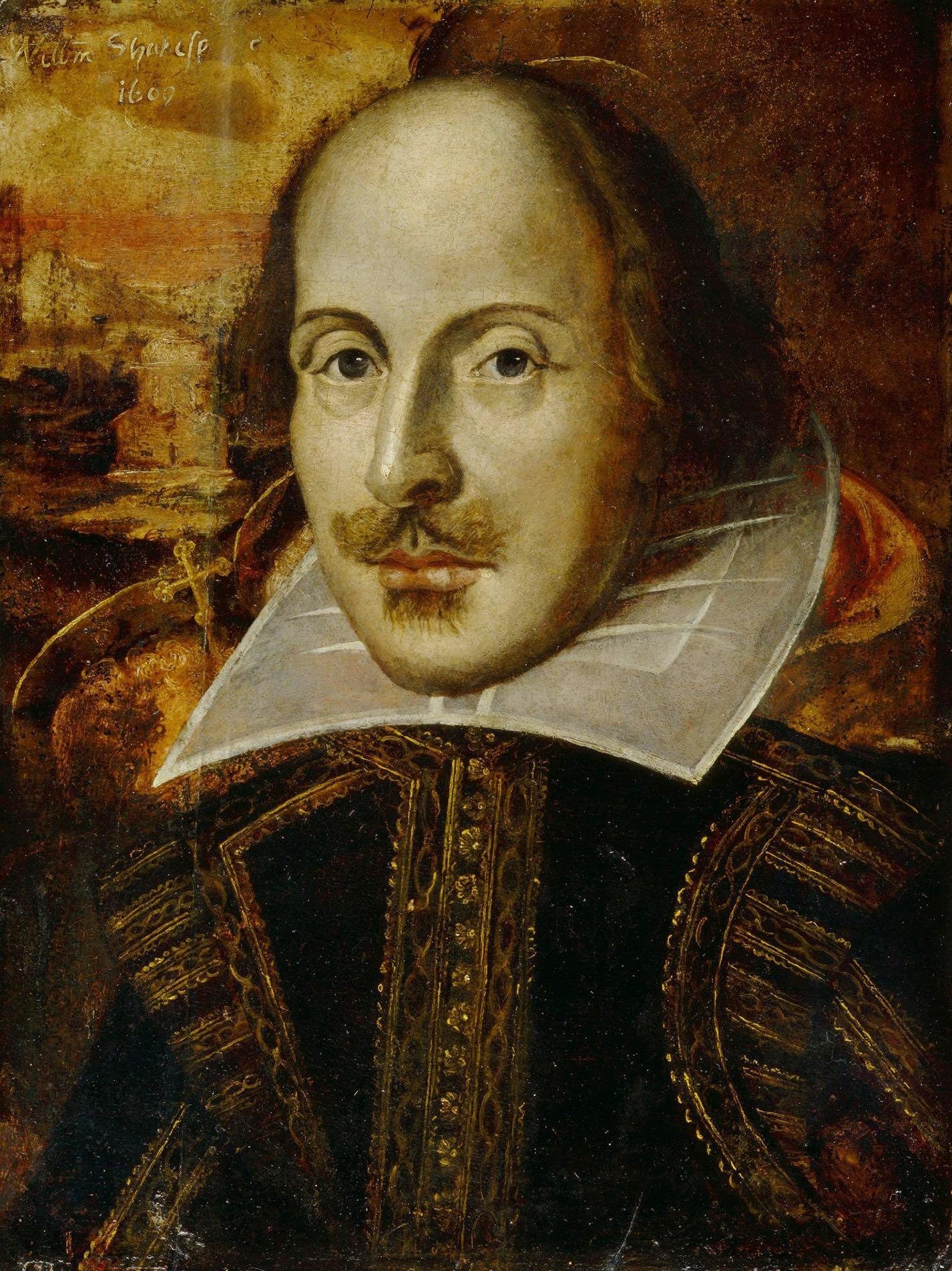 By Brooke Vlasich
Christopher Marlowe
Any celebrity can tell you that with a great deal of fame and respect comes something else: controversy. William Shakespeare is no exception, and speculation continually follows the playwright, especially since we know so little about him. Only a few certain facts are known, and even fewer documents survive regarding Shakespeare. But Shakespeare isn't the only playwright during his time period to be surrounded by speculation. His contemporary, Christopher Marlowe, is a victim of the same circumstances. Rumors about Marlowe range from espionage to collaboration. Who exactly was Marlowe and what connections does he have to Shakespeare? Join us as we take a closer look into both of these mysterious playwrights.
According to Bill Bryson's biography Shakespeare: The Illustrated and Updated Edition, we cannot be exactly certain when Shakespeare arrived in London, but we do know that Marlowe was an upcoming playwright in the 1590s, especially after Tamburlaine the Great. Unfortunately, Marlowe also had a short temper, and in September 1589, he became involved in a fight with innkeeper William Bradley. Playwright friend Thomas Watson stepped in and killed Bradley in a duel. Both Marlowe and Watson ended up in prison, and this wasn't the only time Marlowe ran into trouble with the law. In 1593, anti-immigration notices featured lines from popular dramas, including Marlowe's Tamburlaine the Great, to dissuade people from seeing these shows.
Marlowe was also accused by author Thomas Kyd of being an atheist, which led to questioning before the Privy Council. After all this, Marlowe still argued over a bill at a bar and began stabbing another bar patron who in self-defense turned the knife on Marlowe and killed him. He was only twenty-nine years old.
At this point in time, Shakespeare was gaining a great deal of recognition for his poetry and had the patronage of an aristocrat, but he decided to return to theatre by writing comedies including Love's Labour's Lost, The Two Gentlemen of Verona, and The Comedy of Errors. Marlowe, however, had focused on ambitious dramas including The Jew of Malta and The Tragical History of Doctor Faustus. Marlowe's death has left historians and literary scholars wondering what would have happened if he had lived.
William Shakespeare
Some believe Marlowe was assassinated by a request from the Crown. Others think that Marlowe's death was faked, and that he is the real author of Shakespeare's plays. The theory behind this is that Marlowe faked his death, escaped, and hid so he could continue to work under the patronage of Thomas Walsingham.
During Shakespeare and Marlowe's time in London, the theatrical scene was incredibly busy with intense demands on playwrights and actors. Shakespeare in Love which is enjoying a regional premiere at the Festival this summer, develops the possibility of collaboration between the two playwrights, which was common as playwrights struggled to keep up with the pace of theatrical productions. The play suggests a relationship between Shakespeare and Marlowe as Marlowe mentors the new playwright while he woos Viola and writes his masterpiece Romeo and Juliet.
Putting Shakespeare in Love, is this story of Marlowe true? Was Marlowe's death faked so he could continue to write the literary masterpieces we attribute to Shakespeare? Bryson indicates that the man behind this theory, Calvin Hoffman, opened Thomas Walsingham's tomb to uncover manuscripts and letters to prove his case. He found no materials, however, but still made this case in The Murder of the Man Who Was 'Shakespeare.'
Whether or not the accusations are true, one thing is certain: Whomever wrote Shakespeare's work, whether it was the playwright or not, the elaborate words, plotlines, and characters continue to resonate with audiences, directors, and actors worldwide. Both the compilation of plays from Shakespeare and Marlowe will always be integrated in our lives and our world as we continue to study, perform, and experience them.