The Festival at Red Butte Garden!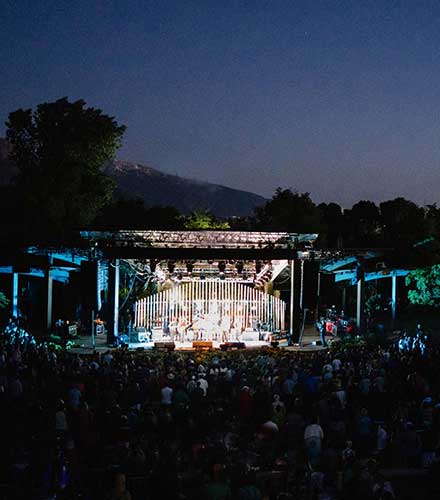 The Red Butte Garden Amphitheatre in Salt Lake City
Zions Bank, Red Butte Garden, and the Utah Shakespeare Festival are joining together to present a concert version of Tim Rice and Andrew Lloyd Webber's Joseph and the Amazing Technicolor Dreamcoat on June 6 at the Red Butte Garden Amphitheatre in Salt Lake City.
The performance is part of the Red Butte Garden Outdoor Concert Series, and doors will open at 6:30 p.m. with the concert beginning at 7:30. Tickets are $35 for adults and $20 for children three to twelve years old. They may be purchased on the Red Butte Garden website at redbuttegarden.org/concerts. Tickets are now on sale. 
"This is the first time, the Festival has presented a concert version of a play, and we are very excited to be working with Red Butte Garden," said Tyler Morgan, Festival marketing and communications director. "Tickets have just recently gone on sale, and we are hoping our loyal playgoers will order early so they can see this fabulous concert at this beautiful outdoor amphitheatre."
The concert will feature all the magical songs of the popular musical, including vaudevillian tunes, country and western swings, calypso, and good old rock and roll. It will be performed by the actors who will be appearing in the play this summer at the Utah Shakespeare Festival.
"We are so excited to get to perform a concert version of Joseph and the Amazing Technicolor Dreamcoat at the beautiful Red Butte Garden Theatre," said Executive Producer Frank Mack. "This is all made possible through the generous sponsorship of Zions Bank, and everyone who loves 'Joseph' will have a magnificent evening of classical musical theatre in an exquisite environment."