Festival Announces Changes in Production and Artistic Leadership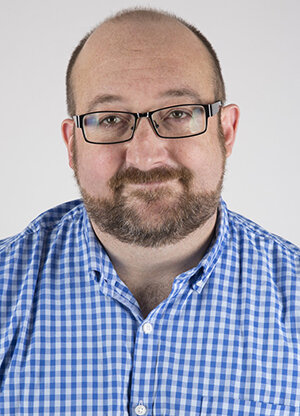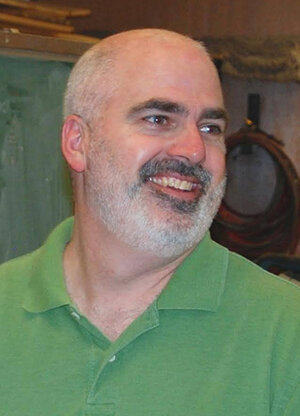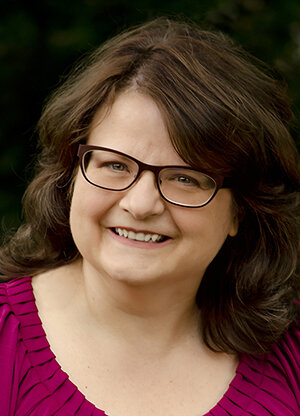 Richard Girtain
Dan Giedeman
Tanya J. Searle
The Utah Shakespeare Festival recently announced changes to three management positions in its production and artistic areas. Two new people have been hired to fill vacancies, and another has taken on additional duties.
Richard Girtain has been hired in the role of production manager. As such, he is the overall supervisor and coordinator of all aspects of costumes, lights, audio, scenery, and props for the Festival plays. He oversees all departmental budgeting, scheduling, staffing, and coordination efforts and supervises all stages of the production process including design, budgeting, rehearsal, and performance.
Girtain most recently worked as the technical director for the Juilliard School in New York City. He holds a BA in theatre and religious studies from the University of Tennessee and an MFA in technical production from Florida State University. He has worked on over 200 professional productions throughout the United States and abroad and is the co-author of The Technical Director's Toolkit from Focal Press. He has worked for the Festival before in various scenery positions from 2003 to 2008.
He is excited to be returning to Cedar City, along with his wife Diane and children Jack and Grace. "The Utah Shakespeare Festival, SUU, and Cedar City have collaborated to create a truly special environment that fosters the exploration of the human condition," he said when speaking about returning to the Festival. "The investment in art, education, and community is a rare example of what is possible when we come together."
Dan Giedeman was recently hired as the Festival's scenery director, reporting to the new production manager. As such, he is responsible for the organization and management of the scenery and paint department, including budgeting, hiring, drafting, construction, maintenance, and striking of all scenic elements of the Festival productions.
Giedeman comes to the Festival from Saint Louis University where he is an assistant professor of theatre. He is also familiar with the Festival, having worked here for sixteen seasons since 1997. He has worked at such theatres as Opera Theatre of Saint Louis, Repertory Theatre of Saint Louis, Orlando Shakespeare Festival, and Actor's Theatre of Louisville and at Mystic Studios and Image Technologies (a professional industrial theatrical company). He served in the U. S. Army from 1989 to 1992, when he was honorably discharged.
"I am excited to begin this full-time journey with the Festival serving as scenery director," he said. "The Festival has always been a place where I could renew my passion for theatre and the arts, and I am eager to explore the possibilities it will offer in a more significant way."
Tanya J. Searle, the Festival stage manager, has taken on the additional role of artistic associate. Thus, in addition to coordinating the stage management staff at the Festival, she has been charged with supporting Artistic Director Brian Vaughn with a variety of artistic projects.
"I'm extremely grateful for the opportunity to expand my role here at the Festival and to be able to contribute in new ways to the artistic future of the organization," she said. "The best theatre is a collaboration, and I look forward to collaborating with our diverse group of creative and energetic artists and staff to continue the growth of the Festival."
Searle has worked at the Festival for fourteen seasons, stage managing such productions as Othello (twice), An Iliad, Guys and Dolls, The Taming of the Shrew, and many more. She has also worked at such theatres as Pioneer Theatre Company, Orlando Shakespeare Festival, Alabama Shakespeare Festival, Arizona Theatre Company, Houston Grand Opera, and Atlanta Ballet. She holds an MFA in stage management from the University Alabama/Alabama Shakespeare Festival and an MA in food studies from Chatham University in Pittsburgh.
"We are fortunate indeed to add these three great professionals to our very talented staff. Tanya, Dan, and Richard all bring extraordinary abilities that will contribute greatly to the magnificent shows we all enjoy seeing so much each season," said Executive Producer Frank Mack. "I know they'll love living in beautiful Cedar City, and enjoy getting to work with and learn from them every day."