Trouble in Mind Finally Gets Its Due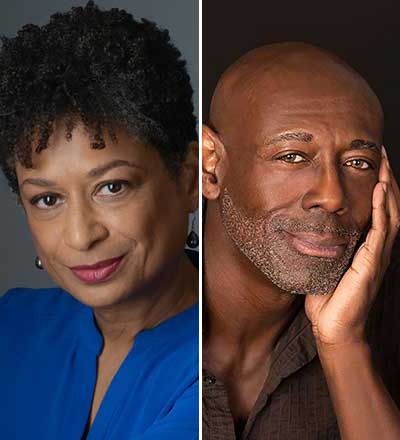 By Liz Armstrong
More than sixty-five years after it first premiered, Alice Childress's poignant and powerful play Trouble in Mind is finally getting the praise and attention it deserves, hitting Broadway in November and since then being produced in numerous theatres—including the Utah Shakespeare Festival this summer. 
The play tackles sexism and racism in American theatre, and it was originally scheduled to move to Broadway in 1957. However, producers insisted Childress change the ending, and she refused. Childress's refusal cost the playwright the chance to see her work on Broadway in her lifetime, but the play and her action both portray a mighty message about being true to oneself. 
Melissa Maxwell will have her debut at the Festival directing Trouble in Mind. An award-winning playwright who has been directing for over twenty years, Maxwell has directed world premieres such as Tunnel Vision and Safe House, and she is proud Childress didn't give in to the producers so many years ago.
"She is finally getting her due," Maxwell said. "It would've been great had she been able to see her works on Broadway in her lifetime; but it wouldn't have been the same story, and it wouldn't have been true to her voice, and I don't know that it would've been true to the history of the moment of what she was trying to capture."
Now, well over fifty years later, Trouble in Mind is garnering high praise. "Hauntingly timely" and "intellectually curious," said The Hollywood Reporter. 
The New York Times called Trouble in Mind "the play of the moment." Time Out wrote, "it's as though an old curtain has been lifted from a mirror." The New York Theatre Guide added, "Though the play was written in 1955, it pulsates with such vitality that it feels like it was written yesterday, showing the audience that while some things have changed in sixty-six years, others have stayed maddeningly the same."
Maxwell voiced a similar sentiment.
"Things are slowly just now starting to change," she said. "I'm hoping that people recognize the constructs that we've been put into that we're all complicit in, the ways in which we add to those."
"I've learned there are no victims and villains," Maxwell said. "But I do think that each one of us is responsible for the relationships we have and maintain in our lives." 
Festival Director of New Play Development Derek Charles Livingston addressed why it's especially important and exciting that the Festival produce this play this season. 
The Festival has "committed to the principles of justice, equity, diversity, and inclusion in everything we do," Livingston noted, adding that producing this play is a part of that commitment. "People have this misconception that when you start talking about race in America that it always has to be through this lense of tragedy and trauma, and Trouble in Mind does have that at its core . . . but people should realize the play's not going to be a slog through trauma and accusations, but that it will be entertaining," Livingston said. 
Livingston and Maxwell both said that this a not-so-well-known classic that should be better known. It's a layered play—Maxwell compared it to an onion—that addresses important issues with humor and grace.
"To any good storytelling, humor is what opens the door that allows people to accept the message, so any good comedy has heart, and good tragedy has humor," Maxwell said. "What Alice Childress does beautifully is address a very serious, important message in a way that we can all enjoy. She makes it palatable for us to be reflective and hopefully opens the door for us to have those long overdue conversations,"
Livingston believes patrons will very much enjoy this play and that it will speak to them intellectually but also in terms with humor. "There's a nuanced debate on a number of issues, and the play handles it in a way that is befitting of a Shakespearean audience," Livingston said. "For our audiences particularly, they don't just like Shakespeare, they enjoy good theatre."
The 2022 season of the Utah Shakespeare Festival runs from June 20 to October 8 and includes All's Well That Ends Well, Sweeney Todd, King Lear, The Sound of Music, Trouble in Mind, Clue, The Tempest, and Thurgood, as well as all the experiences surrounding the plays, such as The Greenshow, seminars, orientations, and backstage tours. Tickets and information are available by calling 800-PLAYTIX or going online to bard.org.