Festival Hires Sponsorships and Special Events Coordinator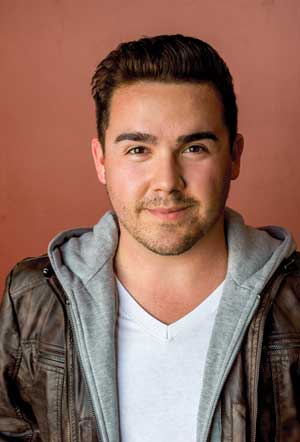 The Utah Shakespeare Festival recently welcomed back Justin Jorgensen in a new position at the Festival: sponsorships and special events coordinator.
Jorgensen received his bachelor of arts degree from Concordia University, then his master of fine arts in arts administration at Southern Utah University in 2013. During his time in Cedar City, he worked as a graduate assistant at the Festival.
Since then, he has been working at New Village Arts in Carlsbad, California, including stints as associate artistic and development director and director of connectivity. In those roles he worked directily with patrons, donors, the board of directors, and other stakeholders focusing on audience development, grassroots fundraising campaigns, special events, and marketing initiatives.
"After I graduated from SUU, I didn't feel like I was saying 'good-bye', but more like I was saying 'see you soon'," he said upon returning to the Festival. "I am thrilled to be back in this new position raising vital funds to preserve the Festival's past and prepare for our future in the Beverley Taylor Sorenson Center for the Arts." 
In his new position at the Festival, he will be overseeing the Festival's individual, corporate, and foundation sponsorships, fundraising galas, and other special events.
  "I am thrilled to be back in Cedar City working with the Festival," he said. "I am ready to jump right in and join the fantastic Festival staff."