Q&A with Director Brian Vaughn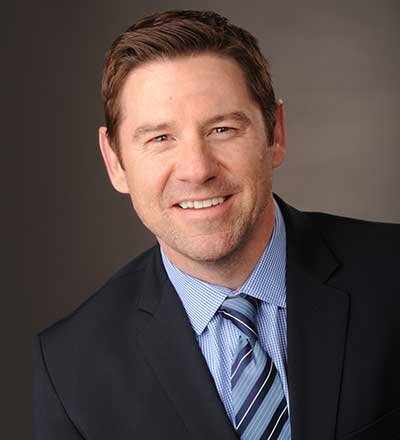 Brian Vaughn
Artistic Director Brian Vaughn has acted and directed at the Festival for over three decades. He has directed such notable plays as 2019's Hamlet, as well as Henry V, Shakespeare in Love, Peter and the Starcatcher, and many more. This year he is directing Ragtime, and we think you will be interested in what he has to say in this short Q&A.
The Utah Shakespeare Festival: Let's start with a general question. What is Ragtime about; what are its important themes?
Brian Vaughn: Ragtime is essentially about three intersecting families during the early twentieth century. It is based on the very famous novel by E. L. Doctorow that weaves fictional and historical figures across one of the most progressive decades in American history. It greatly focuses on themes of social, economic, ideological and personal change, injustice, racism, political corruption, resilience, fame, success, and hope.
The Festival: Besides being a novel, a play, and a style of music, ragtime is also a time period around the turn of the twentieth century. Why is this period important, and how will you re-create early twentieth-century New York City on the stage?
 Vaughn: The time period is incredibly important as it is a reflection of an era of great progress, industrialism, hope, and aspiration for American citizens just prior to the First World War. To quote novelist E. L. Doctorow: "In a rag, the left hand plays a stride beat, the right a syncopated melody. The stride in Ragtime could be the march of history, an irreversible sequence of events, . . . and the syncopated melody . . . the human life that tries to free itself from the march of history." That to me encapsulates the metaphorical image and emotional relevance of why Ragtime is important: the people make up the fabric of our history, and how we relate and understand one another is what either propels us or prevents us from our own progression—both individually and collectively. But the most poignant element is that it takes place well over a hundred years ago, and the same horrific events are still happening in our lifetimes. We have sadly only come so far. Much of the re-creation of the time period in our production will be evident in the beautiful work of our designers, as well as the material in and of itself.  
The Festival: We can't discuss this play without talking about the music. At times it seems to become almost another character in the play, or at least a driving force in the story. Why do you think the music is so important?
Vaughn: The score is so beautiful, and in every way encapsulates the early twentieth-century. Along with its delicacy, it has such an immediacy and power and plays on many, many human emotions. Emotions filled with hope, rage, resilience, sorrow, joy while also managing to be incredibly symbolic of our human desire to be heard and understood. I find it incredibly powerful and profound. 
 The Festival: In your early director's notes, you write that Ragtime resonates now more than ever, and you quote from the play: "An era exploding. A century spinning." Would you elaborate on those thoughts?
 Vaughn: I think it's impossible to watch this show without relating to our current enraged world filled with oppression, suppression, marginalization, and great uncertainty. The events encapsulated within this play are so immediate and profound it's impossible to look away; and yet what you walk away with, in the wake of such incredible tragedy, is hope and the possibility for change despite the great cost for which it comes. The examination of one's personal drive for justice and identity and the great rage, sorrow, and heartbreak that comes from not being heard, understood, or respected is at the very core of what is happening within our current world. Through Ragtime's incredibly powerful narrative, my hope is that all of us will recognize our own personal failings and the necessity to remove our prejudices and biases so that we can move toward a more equally respected understanding of our collective humanity. 
 The Festival: You also write that "our task with this production is to bring the immediacy of Ragtime's overarching messages of hope, resilience, justice, possibility, change, and, above all else, love into our current collective conscience." How can a two-hour play can do all that?
 Vaughn: I think that's the magic of the show. It sweeps across time with great alacrity, and its scope, the characters' journeys, and the emotional core is incredibly rich and multilayered: it stays with you with profound impact.
 The Festival: This is a big play with many large characters, locations, themes, and songs. How do you create all that on the stage of the Randall L. Jones Theatre?
 Vaughn: The musical is large and sweeping in scale, both physically and emotionally; however, like Shakespeare, we get the most important fragments of the story that keep it moving right along. It's also an important ensemble piece where each character plays a significant part that is interwoven into a collective plot.
 The Festival: As playgoers, what should we watch for in this production that may help us enjoy it and/or understand it more?
 Vaughn: I just invite you to come hear it.