Festival's Educational Tour Presents Hamlet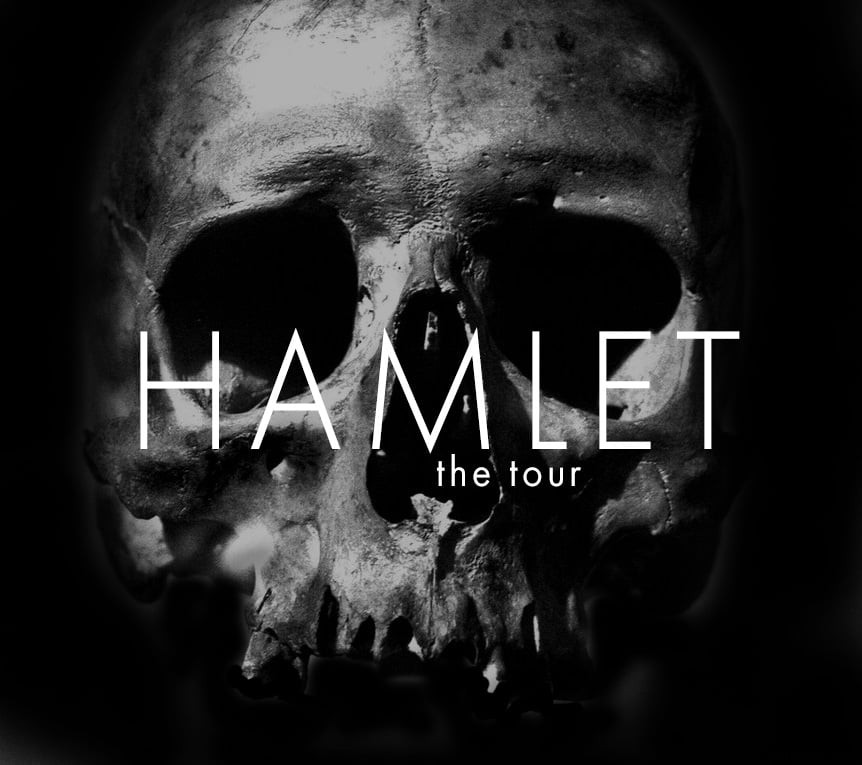 CEDAR CITY, UT— The Utah Shakespeare Festival is once again hitting the road with its Shakespeare-in-the-Schools touring production—this year performing the famous and monumental story of Hamlet.                                                  
From January to April, the Festival will take its production of Hamlet to more than 25,000 students in five western states. The tour will spend 14 weeks on the road visiting schools, community centers, and correctional facilities in Utah, Nevada, Wyoming, Colorado and Arizona with over 65 performances for more than 120 schools. Directing this year is Frank Honts, who has been at the Festival the past three seasons as a Flachmann Fellow in Dramaturgy.
To kickoff the tour, the play will be performed for the public in the Auditorium Theatre at Southern Utah University on January 20 at 7:30 pm. Tickets are $5 for general admission and may be obtained on the Festival website at bard.org or by calling the Festival's ticket office at 1-800-PLAYTIX or 435-586-7878. Admission is free for SUU students.
In its 22nd year, this educational outreach program features a 75-minute version of Shakespeare's Hamlet,** including costumes, sets, and theatrical lighting. Also included is a fifteen-minute post-show discussion with the actors and optional workshops in Stage Combat, Performing Shakespeare's Text, Technical Theatre and Developing Character through Improvisation.
"Hamlet is my favorite piece of literature, my favorite play, my favorite story," said Honts. "And when I think about what young people living in the United States in 2016 are experiencing, I think that Hamlet's story isn't so far away from theirs and that it will have resonance and currency to them."
In directing the play, Honts has focused on the story, "the ways in which the players can bring new light to this story," and the telling of it to young people—all within the confines of a small touring company. As such, his production aims to reveal the inner workings of theatre by having the actors first appear as a traveling troupe of players who are visiting various venues to tell the story of their friend, Hamlet.
"This strips away the preciousness of theatre," said Honts. "Anyone can do it. There is a universality to story telling. All you need is a story and some people who are willing to tell it."
It also allows for some interesting casting choices. For instance, the troupe of actors have chosen the roles for each actor based upon the most appropriate way to tell the story. In this case, that means that a female actor is playing the male lead of Hamlet. Also, a female actor will be playing the female role of Gertrude and the male role of the Ghost of Hamlet's Father.                                
Ten professionals from all over the country are coming together to bring this production to students. The company consists of seven actors, a company manager, a stage manager, and a technical director.
Three cast members were seen in this past 2015 season at the Festival: Allie Babich (Hamlet) was Ensign Nellie Forbush in South Pacific, Ela Delahay in Charley's Aunt, and Vixen in Dracula. Kelly Rogers (Gertrude/Ghost/Gravedigger) appeared as Cordelia in King Lear, Amy Spettigue in Charley's Aunt, and Mina in Dracula. Marco Antonio Vega (Laertes/Rosencrantz/Player King) appeared as Bardolph in Henry IV Part Two, King of Burgundy in King Lear, and in various roles in The Taming of the Shrew.
Other cast members bring extensive experience from other theatres to this production of Hamlet: Natalie Blackman (Ophelia/Player Queen/Osric) has appeared at Illinois Shakespeare Festival, Pioneer Theatre Company, Circle in the Square Theatre for Young Audiences, and Salt Lake Acting Company. Domonique Champion (Polonius/Marcellus/Player/Priest/Attendant) has worked at Houston Shakespeare Festival, Tennessee Shakespeare Company, and Shakespeare Walla Walla. Kyle Curry (Horatio/Guildenstern/Player) has worked at the Virginia, Kentucky, Houston, Dallas, Oklahoma, and Chicago Shakespeare festivals. Jacob Mundell (Claudius/Barnardo/Gravedigger) has performed in thirty-five states through two national tours, summer repertory, and a Renaissance fair. He is a graduate of Southern Utah University.
The support crew is made up of three theatre professionals: Devery North (Company Manager) has worked previously with the Utah Shakespeare Festival, serving as company management assistant for the 2015 season. Kaitlyn Driesen (Stage Manager) credits include Legends in Concert; Shrek the Musical, Jr.; Oklahoma! and Disney's Cinderella. Katie Kahut (Technical Director) first worked with the Utah Shakespeare Festival last fall with its production of Dracula.
In addition to support from the Shakespeare for a New Generation program which is sponsored by the National Endowment for the Arts, this tour's school performance partners are the Utah State Office of Education: Professional Outreach Programs in the Schools, Mountain West Small Business Finance, Ally Bank, UBS Bank, and Southern Utah University.
For a complete tour schedule, visit www.bard.org/tour.
For a complete tour schedule visit www.bard.org/tour.