Where the Magic Begins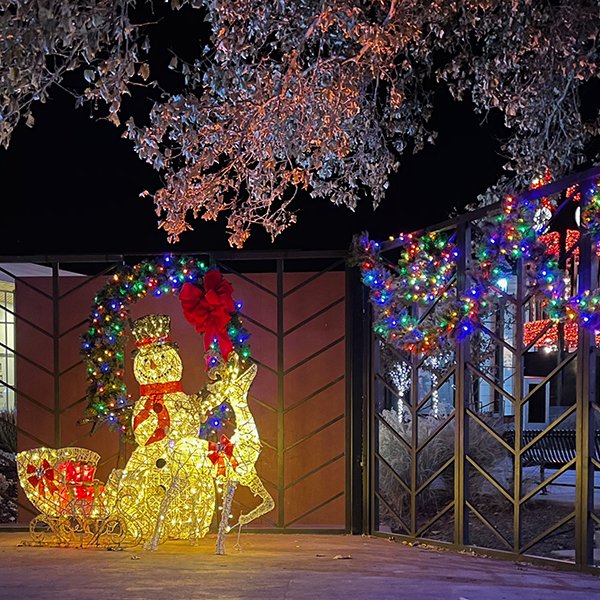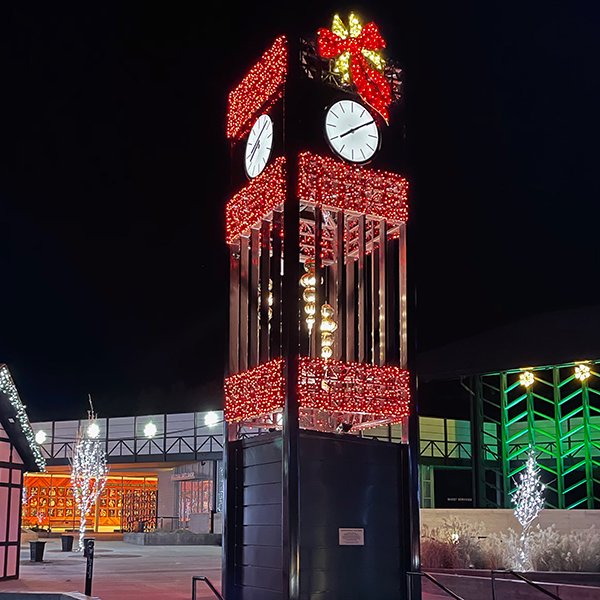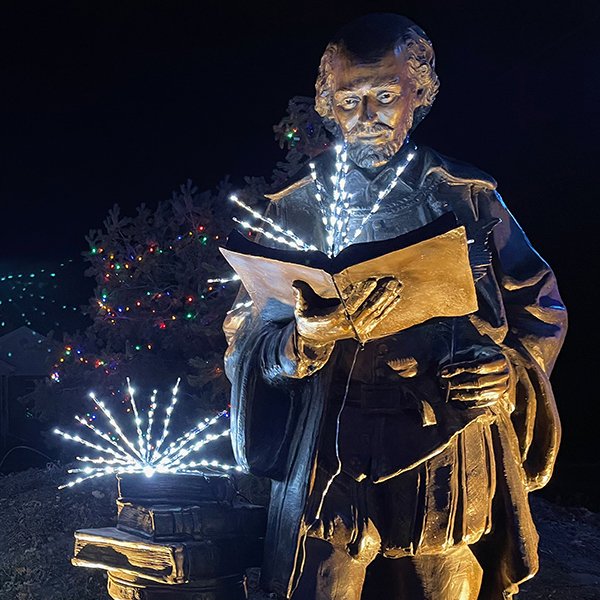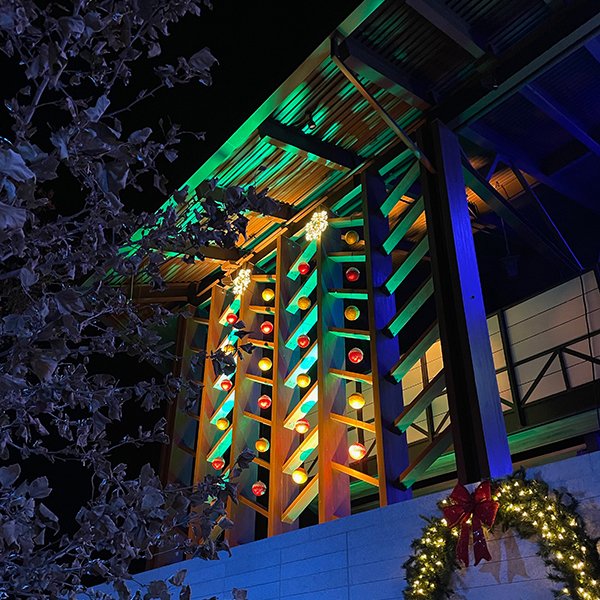 Photos from the 2021 Festival Holiday Lights.
By Liz Armstrong
As part of Cedar City's "Where the Magic Begins" holiday kick-off, the Utah Shakespeare Festival is bringing back the dazzling holiday light display which it debuted last year. 
The lighting ceremony is set to begin at 5:30 p.m. on Nov. 27 on Main Street. Then at 6:00 the switch will be thrown, and the lights will blaze all along Main Street, down Center Street, and on the Festival grounds. The display will run until January 1.
"Cedar City's historic downtown is already one-of-a-kind, but with the lights, it's absolutely magical," said Brad Abrams, Cedar City events director. "It's a small-town Christmas experience and another good reason for people to come downtown during the holiday season."
Festival Development and Communications Director Donn Jersey agreed, adding "the Festival is excited to once again be working with Cedar City and be a part of this celebration. The lights on our theatres, trees, and grounds are stunning."
Abrams also noted that because downtown is a critical part of Cedar City's vibrant community, he hopes the display will inspire residents to come and support the local businesses. 
"The Festival expands our reach, and their beautiful lights and decorations give Cedar City greater exposure beyond the local community, making Cedar City's downtown into a must-see Christmas destination," said Abrams.
The Festival display includes over 100,000 wreaths, icicles, and other decorations, designed by professional lighting designers Tom and Donna Ruzika and installed by the talented Festival production artists.
The Ruzikas' vision for the Festival lights combines traditional Christmas lights and music with theatrical and architectural lighting. They hope that holiday revelers will be immersed in a festive, glittering environment as they stroll through the Festival grounds.
Due to their background they are envisioning this exciting project as if it were a Shakespeare play.  "We are approaching this project as if the Festival grounds are a performance, as if the lights are the actors," said Donna.
"The end result is to hopefully have the community remember the Festival during the winter and enjoy an enchanted magical area to help everyone take a step away from their hectic lives. It will be something very special," said Tom.
In addition to the lighting display, eight Christmas trees will be on display in front of City Hall on Main Street. These trees will be decorated by sponsors and will then be given to families in need in the Cedar City community. Proceeds raised by the sponsors will go to the Iron County Care and Share. 
At the conclusion of the lighting ceremony at 6 p.m., guests are invited to stroll up and down Main Street and to the Festival grounds, then to the Heritage Theater lobby for the Holiday Tree Jubilee, where there will be trees, kids' activities, and photos with Santa.