Words Cubed: Announcing Two New Plays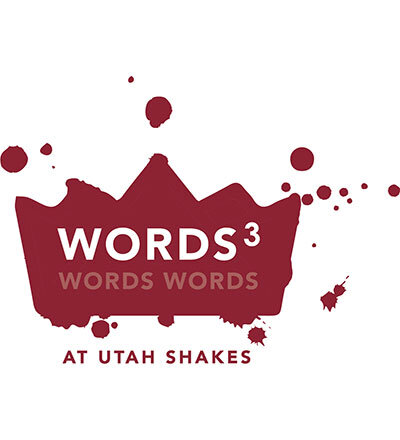 The Utah Shakespeare Festival's Words Cubed program for new play development is set to introduce audiences to two exciting and insightful plays this season: The Virgin Queen Entertains Her Foolwill play August 13, 14, 25, and 27. Polar Bears, Black Boys, & Prairie Fringed Orchidswill be performed August August 20, 21, 26, and 28. The staged readings begin at 9:30 a.m. in the Eileen and Allen Anes Studio Theatre. Tickets are on sale by calling 800-PLAYTIX, going in person to the Ticket Office at the Beverley Center for the Arts, or visiting www.bard.org.
"The chance to steward a process in which playwrights get to sit in a room with talented actors and insightful directors for a whole week and pick apart the beats, intentions, and particular words of a play—and change them when necessary—to develop an even stronger piece of theatre is thrilling," said Derek Charles Livingston, director of new play development/artistic associate. "This program—Words Cubed—is a privilege and responsibility the Festival offers these works and the greater theatre world."  
Playwright Michael Hollinger introduces his play, The Virgin Queen Entertains Her Fool, with his tongue firmly in his cheek: "It's 1570-something, in an unfamiliar European country, and Queen Adalia—mother of us all—is rapidly dying. High time to name a successor, as her presumptive heirs are both raising armies to slaughter each other and claim the throne. But the Virgin Queen blunts her pain with poppies and the entertainments of her fool. (Murder ballads! Puppets! Fart jokes!) What's a privy councillor to do to settle the matter and save the realm? It's a tragedy, albeit dressed in motley."
Hollinger is a prolific and much celebrated playwright, with numerous productions around the country, off-Broadway, and abroad. Awards include a Steinberg New Play Citation from the American Theatre Critics Association, a Los Angeles Drama Critics Circle Award, four Barrymore Awards, and many others.
Playwright Vincent Terrell Durham saysPolar Bears, Black Boys, & Prairie Fringed Orchids"isan invitationto eavesdrop on a last-minute cocktail party hosted by a well-meaning white couple in their newly renovated Harlem brownstone. Molly Castle and her husband Peter have invited Jaquan, a Black Lives Matter activist; his plus-one, Shameeka; a business owner and author; and Rita Dupree, the mother of a recently slain twelve-year-old. The cocktail conversation, in ways witty and cutting, quickly gives way to the emotions and issues revealing some of the complexities of contemporary America."
Durham is a playwright, poet, and author. Born in Binghamton, New York, he first honed his storytelling skills performing as a stand-up comic across the country. He has authored several full-length plays, as well as over thirty short plays, and numerous other works.
The staged readings of these plays will be followed by discussions between the playwright, actors, and audience members. "The post-reading discussions provide playwrights a unique opportunity to engage in dialogues with audiences about the work," said Livingston.  "In our process, the playwrights pose questions to the audience as well as listen to the feedback of these astute theatre-goers who love new work.  The focus of this artist-audience interaction remains firmly fixed on the play."
Words Cubed is designed to nurture the new work of nationally-recognized and emerging playwrights and allow them to workshop their plays in front of an audience and then receive feedback from the actors and audience. 
In addition to the Words Cubed readings, tickets for the Festival's regular season plays are also on sale. The 2021 season includes The Comedy of Errors, Pericles, Richard III, The Pirates of Penzance, Ragtime, Intimate Apparel, Cymbeline, and The Comedy of Terrors.
NOTE: The plays in this series are written for contemporary adult audiences, and some plays may contain themes and language not appropriate for children and that some may find offensive.