Live Tweeting Event for 2013 Design Meetings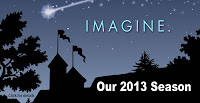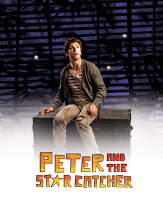 We want you to join the conversation! Get a glimpse into the design process and learn about the 2013 plays in real time. For the first time in the Festival's history you can participate this weekend in a live Twitter conversation that will focus on a few designs for this upcoming season.
You'll see research material, photos from the costume & set designs, and learn about the director's overall vision for the show. We encourage you to participate in the discussion by asking questions, sharing your thoughts and following what others are saying. Remember that these designs are still a work in progress and might change.
As a teaser, we will be presenting Peter and the Starcatcher, The Tempest and Twelve Angry Men. You'll have to continue to watch our Twitter feed for more information about the rest of our 52nd season.
When:
Peter and the Starcatcher, Saturday, February 23 from 7 – 8pm MST
Twelve Angry Men, Sunday, February 24 from 3 – 4pm MST
The Tempest, Sunday, February 24 from 4 – 5pm MST
Here's what you need to do:
· Log on to your Twitter account and follow the Festival - @UtahShakespeare
· Use the designated hashtags to follow the live event…
#peterdesign
#12men
#tempestdesign
#usfdesign
#utahshakes
Our moderator will live tweet during each production presentation with comments, photos and will respond to your questions.
Not sure how Twitter works? Check out this site for all your Twitter questions… https://support.twitter.com.
We look forward to you joining us!