Meet Suzette Bulloch- Guest Blogger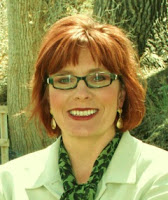 In January, Pam Reddington retired after many years of service at SUU and the Festival. The Festival was fortunate to be able to hire Suzette Bulloch who had worked here in the 1990s.
Suzette, tell us about your prior experience at the Festival…
I was born and raised in Cedar. I have grown up in the shadow of the Festival. It was a great childhood experience, to be at the Greenshow. My friends and family were all involved.
I worked here in 1995 and 1996. I was in the Education Department, working for Gary Armagnac, before Michael Bahr. I was the office manager for Operations, Personnel and Education. I also served as the facilitator for the summer educational workshops. It's so wonderful to see the growth. It's great to get those kids when they're young.
Having been a part of it then – it really did change my life. Being surrounded by these people who are so generous and their passion for their art and life in general. I told them in my interview – when they asked what theatrical production impacted me the most, I said I can't really pinpoint anything, but the 2 years I spent here changed my life.
What will be your role this time?
I'm supporting Scott Phillips, Executive Director, David Ivers and Brian Vaughn, Artistic Directors and Fred Adams, Founder.
Why did you leave and what did you do during your "gap"?
My husband is in law enforcement and he got a job with Brian Head. That was why I needed to quit because we had to live in Brian Head and the commute was too much. It was the hardest thing I ever had to do – felt like I was breaking up with a boyfriend. So to be able to come back is wonderful. The Festival has never left me. Once it's in your blood, it's always there.
I worked at Smead Manufacturing, the Brian Head Resort as an admin assistant, payroll, accounting, sold tickets – variety of things. Then I was the town treasurer for Brian Head town. I worked in the assessor's office for Iron County. Then I was the office manager for Parowan Dental.
I feel like all these experiences help me do a good job for the Festival. I am so blessed to be back. It's such an exciting time with the new Center for the Arts and all the changes. I feel like I never left.
Welcome aboard Suzette!