Anything Goes Preview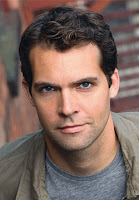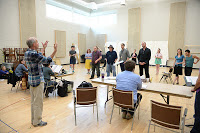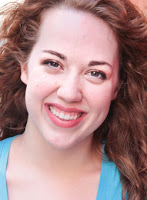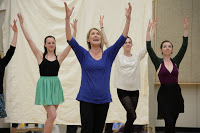 Hancock
Rehearsal
Music and Lyrics by Cole Porter
Directed by Brad Carroll
Key Characters:
**Reno Sweeney:**A sexy evangelist turned nightclub dancer, played by Melinda Parrett
Hope Harcourt: A beautiful debutante, played by Elizabeth Telford
Evangeline Harcourt: Hope's mother, a widow, played by Mindy B. Young
Lord Evelyn Oakleigh: A wealthy Englishman, played by Aaron Galligan-Stierle
Elisha Whitney: A goggle-eyed tycoon, played by Joe Vincent
Billy Crocker: Whitney's young assistant, played by Robert Adelman Hancock
Moonface Martin: A hapless gangster, Public Enemy #13, played by Max Robinson
Synopsis:
When this ship heads out to sea, convention heads out the portholes as two unlikely pairs set off on the course to true love, with a little help from singing sailors, an exotic disguise, and good old-fashioned blackmail. Peppering this hilariously bumpy ride is a songbook of Cole Porter's biggest hits, including "I Get a Kick Out of You," "It's De-lovely," and, of course, "Anything Goes."
You can learn more about Anything Goes at http://www.bard.org/plays/anything2013.html.
Anything Goes opens on June 26 and plays through August 30. You can purchase tickets online at www.bard.org or by calling 800-PLAYTIX.
Telford
Dance Rehearsal