New Production Manager Announced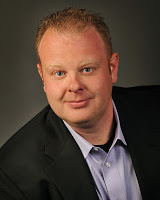 After an extensive search and interview process, the Utah Shakespeare Festival recently announced the hiring of Tim Schroepfer as production manager.
"We had a great committee that spent months combing through applicants until we found the right candidate," said Ben Hohman, interim production manager and properties director. "Tim Schroepfer was the right person with experience, determination, and an excitement about the Festival and its future." 
A California native, Schroepfer brings a wealth of knowledge and professional experience to the position. Prior to joining the Festival, Schroepfer was a production manager for the University of California, Los Angeles in the School of Theater, Film and Television, where he oversaw student and professional productions. Schroepfer also worked as a stage manager at Universal Studios Hollywood managing large stunt spectaculars. He has offered consultation on construction and equipping of new theaters and has served as a technical director for a midsize professional theater.
Mr. Schroepfer holds a BA in musical theatre from the University of the Pacific and an MFA in producing and production management from California Institute of the Arts. 
Hohman continued, "We are looking forward to working with him to move the Festival forward with improvements in the production department leading to more exciting and dynamic productions, while being mindful of the Festival's unique heritage and it's commitment to classical theater."
"The Utah Shakespeare Festival is one of the nation's premier destination theater companies and with the announcement of the
Beverley Taylor Sorenson Center for the Arts the company is poised for growth in the coming years," said Schroepfer. "I am thrilled to join the team at this exciting time and look forward to getting to know the entire Festival family."