The Tour Hits the Road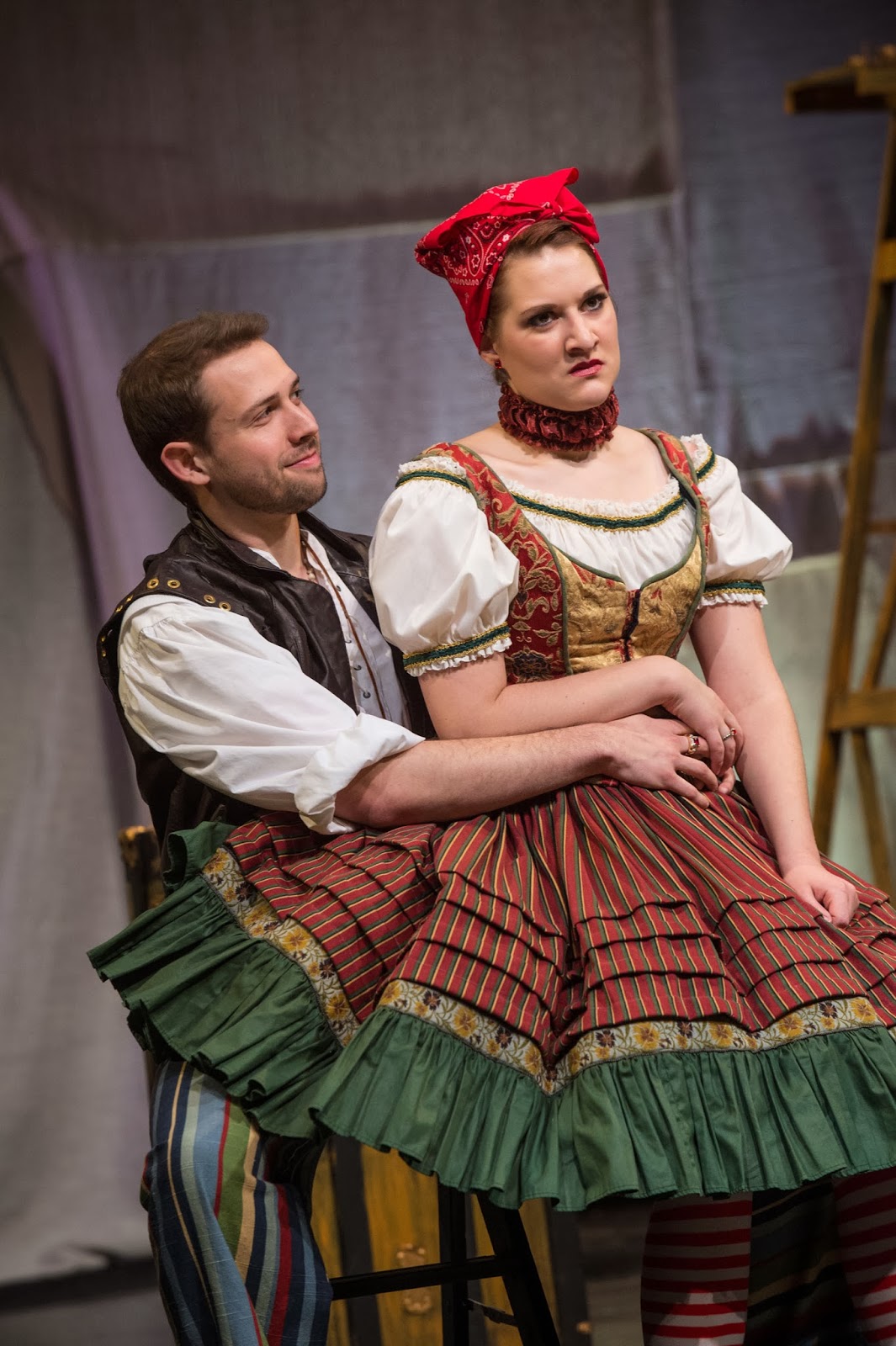 A Scene from The Taming of the Shrew
From January to April, the Utah Shakespeare Festival will take its Shakespeare-in-the-Schools touring production of The Taming of the Shrew to more than 25,000 students in three western states. The tour will spend 13 weeks on the road visiting schools, community centers, and correctional facilities across Utah, Nevada, and Arizona with over 65 performances for 150 schools. 
In its 20th year, this educational outreach program features a 75-minute version of Shakespeare's outrageous comedy,The Taming of the Shrew*,*including complete costumes, sets, and theatrical lighting. Also included is a fifteen-minute post-show discussion with the actors with optional workshops in Stage Combat, Performing Shakespeare's Text, and Developing Character through Improvisation.
Littman (Petruchio), Hill (Kate), The Taming of the Shrew
The Taming of the Shrewtakes on a gypsy carnival twist in this fast paced, slapstick comedy. The story ignites the fire for a classic battle-of-the-sexes challenge between two stubborn and shrewish individuals. The sweet Bianca wishes to marry, but Kate, her older unruly sister, must marry first. Rising to the challenge is fortune-seeking Petruchio, but can he match Kate wit for wit? The couple bickers and fights with each other right up to the play's surprising conclusion.
"Schools and communities are going to love this highly energetic production," said Education Director Michael Bahr. "It is accessible, relevant and dynamic! A perfect vehicle for introducing audiences to this compelling story."
Professionals from all over the country will perform in this production of The Taming of the Shrew. This ten-person group serves as both the acting company and the support crew with seven actors, a company manager, a stage manager, and a technical director. 
The Utah Shakespeare Festival's production of The Taming of the Shrew is part of Shakespeare in American Communities: Shakespeare for a New Generation, sponsored by the National Endowment for the Arts in cooperation with Arts Midwest. The Taming of the Shrew is funded in part by the Utah State Office of Education, UBS Bank, Mountain America Credit Union, and Mountain West Small Business Finance.
For a complete tour schedule visit:
http://www.bard.org/education/tour.html.
Photos by Karl Hugh. Copyright Utah Shakespeare Festival 2014