The Festival's Annual Birthday Bash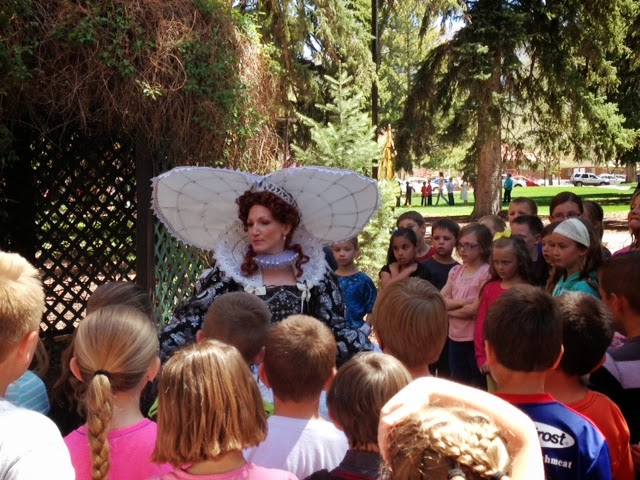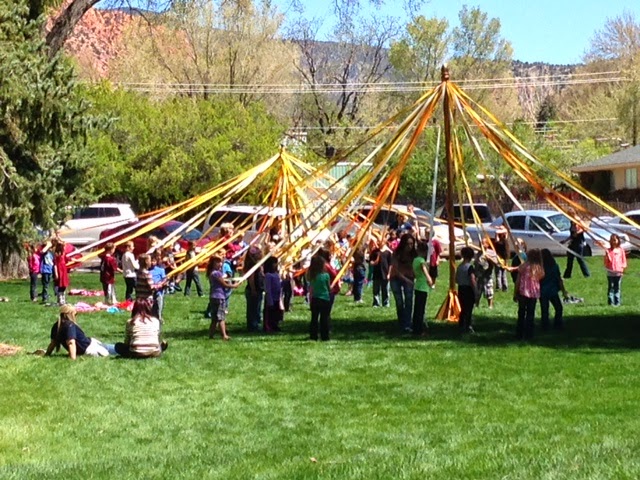 Birthday Cake with Queen Elizabeth
The Bard turned 450 years old this April and the Utah Shakespeare Festival celebrated in style with the annual Bard's Birthday Bash. Over 1,200 elementary school students from Iron and Washington County were invited to the event on April 24 and 25.
This two-day event is an exciting and enthusiastic way of exposing kids to the life and works of William Shakespeare through their own performances, as well as by observing the efforts of other students. Students also participated in period activities such as jousting and maypole games, as well as enjoying cake with Queen Elizabeth I.
Even after 450 years, Shakespeare still has a strong impact and influential role in society and on people's educational upbringing. Why is Shakespeare so prevalent and incorporated in school curriculum? Associate Education Director Josh Stavros expressed his views on the literary merit of the Bard by saying, "William Shakespeare's work is considered and treated as the greatest literature in the English language. As soon as kids know it and experience it, the better learners they'll become because Shakespeare encompassed every emotional experience human beings have."
Dance around the Maypole
Shakespeare has permeated the Western culture and around every corner is a reference to his incredible works. His intellectually rich stories and characters have influenced several books, movies and TV shows. Even our everyday language has been shaped by the common phrases he originally coined*;* *dead as a doornail, a laughing stock, fair play, a wild goose chase, neither here nor there, in stitches**,* just to name a few*.* For decades, Shakespeare has been the most frequently studied and performed playwright around the world.
"I think people are more engaged in the world around them when they can comprehend and appreciate Shakespeare," said Stavros. "It's our mission at the Festival to make sure everyone we encounter understands Shakespeare. We believe that when people grasp the power of his language that they'll love it and become life long supporters.
Additionaly, members of the Utah Shakespeare Festival Playmakers and their families wished a happy 450th birthday to William Shakespeare as part of the Folger Shakespeare Library "Shakespeare Flashmob."
http://www.youtube.com/watch?v=3P7HrC_JxsQ&feature=youtu.be
Happy birthday Will.