Charley's Aunt Actor Blog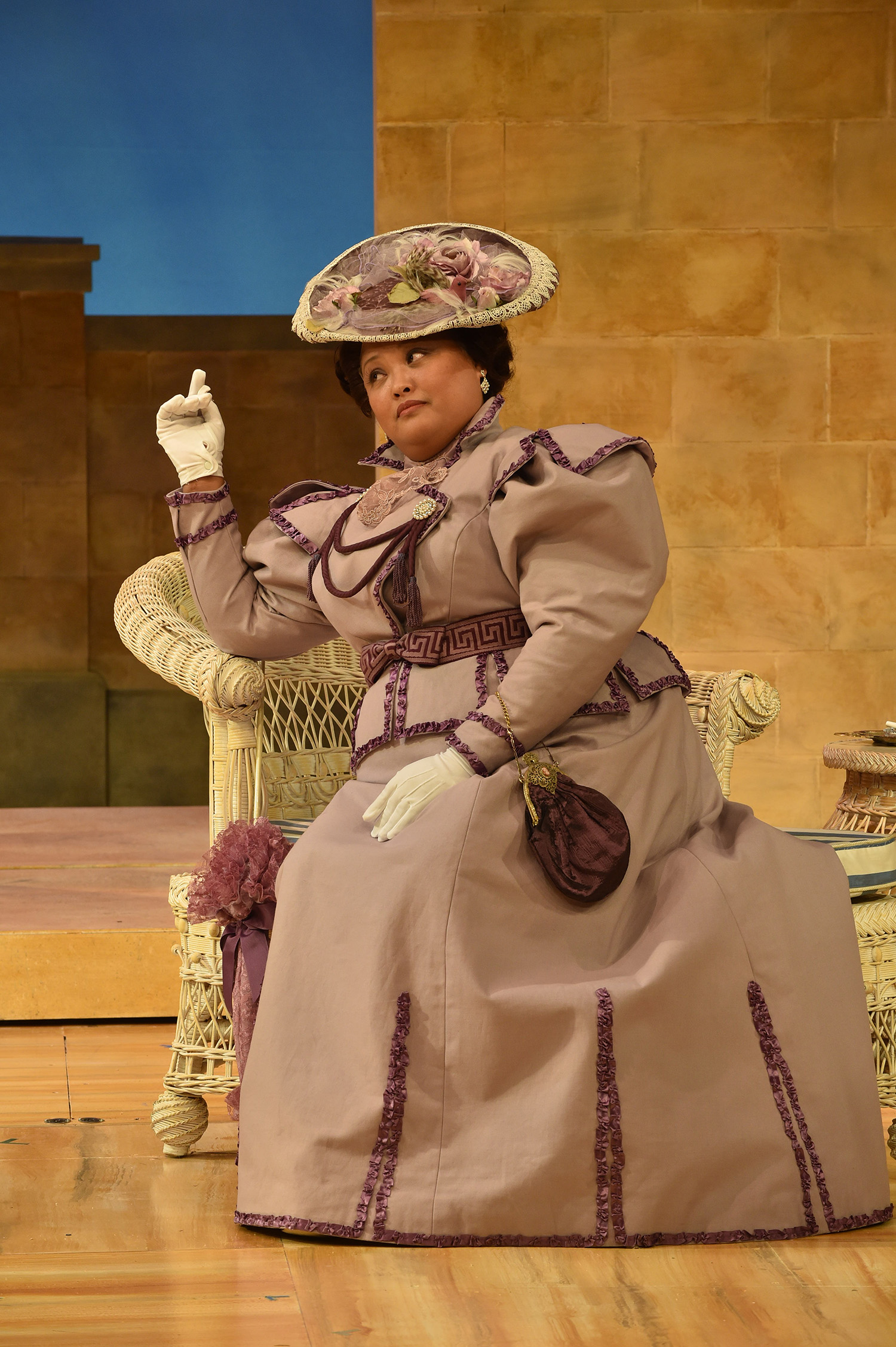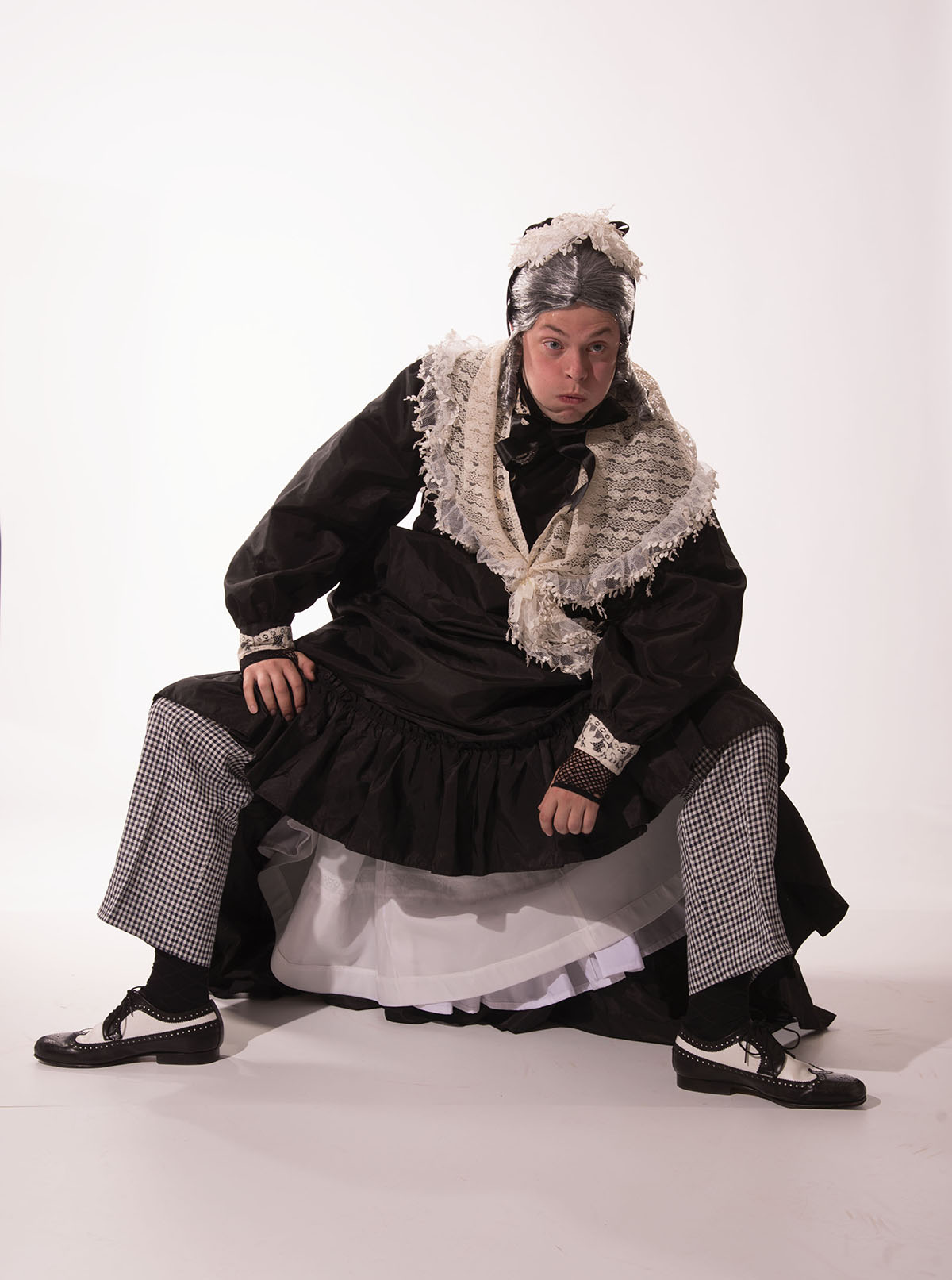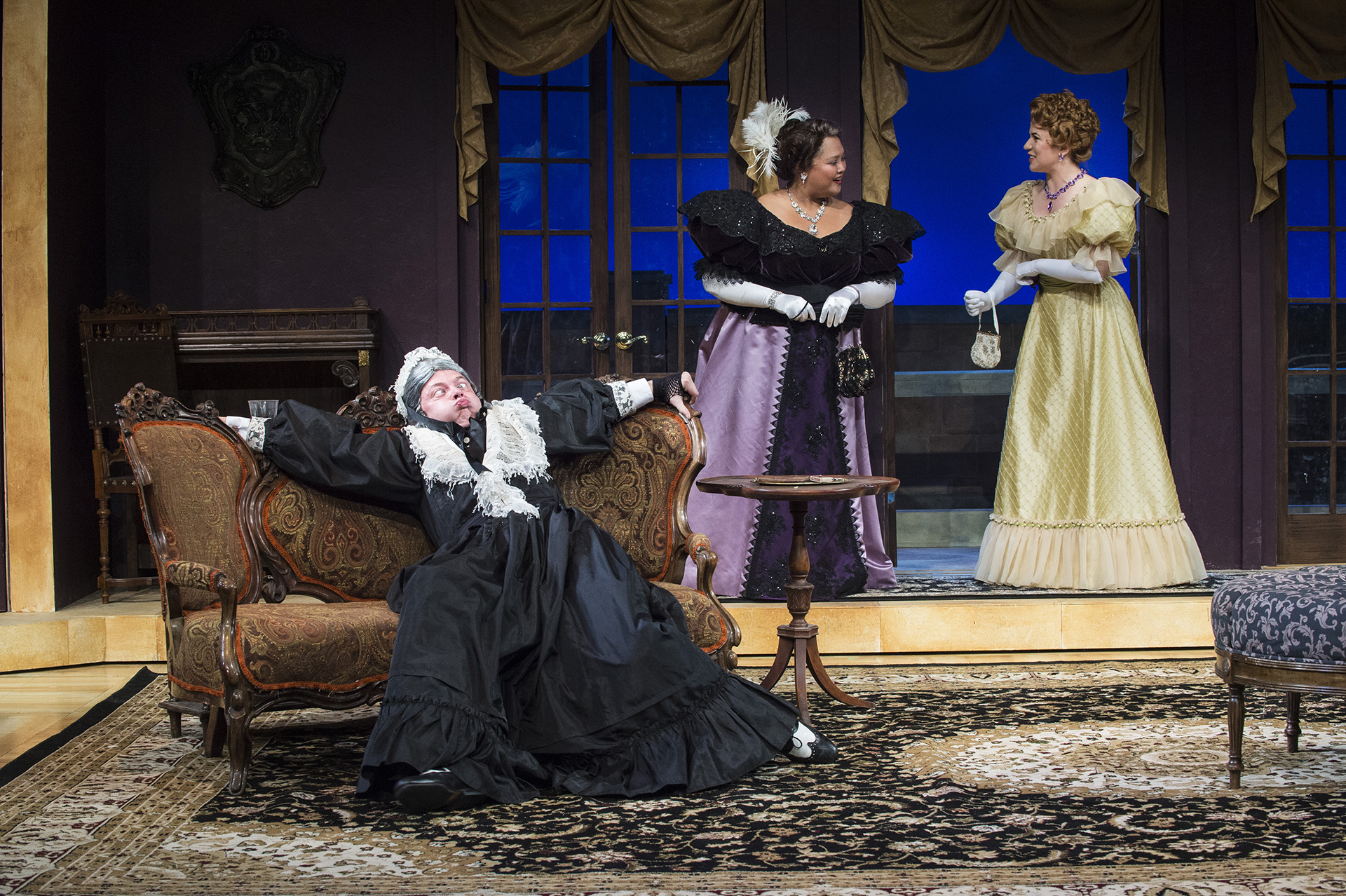 Charley's Aunt with Michael Doherty (Lord Fancourt Babberley) and Christine Jugueta (Donna Lucia d' Alvadorez)
Christine Jugueta (Donna Lucia d' Alvadorez)
This season's comedy, Charley's Aunt, is a classic British farce, where a quiet luncheon turns into a corset-busting masquerade. Two college chums go to great lengths to woo a pair of charming young ladies, including persuading their wacky friend to pose as an aunt from Brazil—where the nuts come from.
We recently spent some time with the two "aunts": Michael Doherty who plays Lord Fancourt Babberley and Christine Jugueta who plays Donna Lucia D'Alvadorez. Both are new to the Festival this year.
How do you rehearse for a farce? How much is learning text versus your "business"?   (A piece of unscripted or improvised action, often comic in intention, used to establish a character, fill a pause in dialogue, or to establish a scene.)
Michael: We spent so much time rehearsing this one piece of business with this very specific prop and this very specific liquid. It's a minute of stage time and it's hours and hours of rehearsal. Every line, there's a move, a look, there's something happening. It's a science. And then getting it down and making it look real and organic - it's like a dance.
Christine: In terms of working with text versus business – we've more than any show. We also spent a lot of time on our British accents with the help of Michael J. Barnes, the voice and text coach. We're really on that and trying to find the right voice.
Michael Doherty (Lord Fancourt Babberley)
Why do you think this play is timeless?
Christine: It's the timelessness of optimism and good old romance. I'm struck by the sense of second chances in love. It seems most of the characters are trying to win a second chance or they have the surprise of a second chance. That's lovely in terms of romance.
Michael: It's so funny by today's standards. We haven't stopped laughing while we rehearse it. Timelessness in comedy goes a long way. It's structured so beautifully, and it's so smartly written. It's long for a comedy – three acts, but in each act there's something new.
The show is about false identity and really, really high stakes - higher than it would be in real life. And then being able to fool as many people as we do. Watching Fancourt win over people. You think he's doomed from the get-go but he keeps fooling people.
Michael Doherty (Lord Fancourt Babberley), Christine Jugueta (Donna Lucia d' Alvadorez) and Allie Babich (Ela Delahay).
You're both new to the Festival – what are your impressions?
Michael: I'm struck by the sense of ensemble throughout the whole company. I love the way people look out for each other. There's lots of love and support you don't always find in this business.
Christine: There's a sense of a high school reunion feel in the company and you get to play every day. Everybody is so committed to the work – so engaged and serious. It's delightful.
Charley's Aunt opened in preview on June 26 and runs through October 31. You can purchase tickets online at www.bard.org or by calling 800-PLAYTIX. You can learn more about the play, including cast, costume designs and director interviews at http://www.bard.org/plays/2015/charleys-aunt.