Shakespeare in the Schools: Othello to Tour in 2023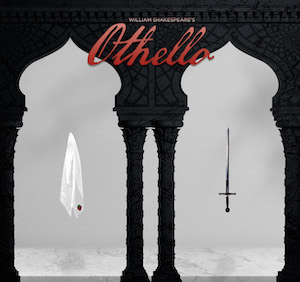 By Liz Armstrong 
CEDAR CITY, UT – The Utah Shakespeare Festival is thrilled to announce its 2023 production of Shakespeare in the Schools, an annual touring production. A team of 10 members will travel across Arizona, Idaho, Nevada, and Utah, bringing the timely message of Othello to students. 
THE TOUR 
Shakespeare in the Schools "brings quality Shakespeare performances and workshops to schools and communities throughout the West," and has been doing so for twenty-nine years. 
The shortened 75-minute performance will allow students to experience quality theatre, while the 15-minute talkback following the show gives students the opportunity to interact with the actors. The acting company also teaches three performance-based workshops covering text and voice, stage combat and movement, and improvisation. 
Associate Education Director Stewart Shelley said the tour is incredibly important because it gives students a full Shakespeare experience. 
"It's important for students to hear Shakespeare's text spoken out loud and see the actors embody the characters," Shelley said. "This tour is a really important next step in understanding Shakespeare as a classical playwright and understanding his stories."
The tour will start January 30 and end April 21. If you wish for Shakespeare-in-the-Schools to come to your school or community, please complete this form: Tour Request Form.
THE PLAY 
This is the first time that Othello will be taken on tour by the Festival. Director Cordell Cole, who has previously toured for Shakespeare in the Schools, strongly advocated for the play, specifically because of Othello's message on the destruction that hate brings. 
"When hate seeps so far into our bones that we stop looking for the truth, danger follows," Cole said. "It is a violent lesson, one told achingly, through language full of dirt, grit, and pace. At any moment in this tale, had hate been thrown aside just long enough to sit, express, and work through, things could have perhaps turned out differently."
Cole believes it was lack of communication that tore Iago and Othello apart, as well as Othello and Desdomona. 
"It all spirals away from them; for seemingly nothing. And I believe that's the point," Cole said. Hate in communication's stead seems to be our country's truth, today, yesterday, and tomorrow if we do not address it."
Shelley agrees that Othello is an "important show with an important message." 
"It's very timely for our society right now and a great opportunity for students to engage early on in important conversations about equity, diversity, and inclusion and what that means," Shelley said. 
THE TEAM 
In addition to Cole as director, the team will consist of Technical Director April Salazar, Tour Manager Abby Naaken, and Stage Manager Lindy Rublaitus. The seven actors are Darrin Earl II, Ian Greers, Rachel Jones, Nazlah Black, Noah Ratgen, Nic Sanchez, and Shay Jowers.
ABOUT FESTIVAL TOURS
The Festival will actually have two different touring productions on the road around the same time: Othello and Every Brilliant Thing, which is not part of Shakespeare in the Schools, but is funded by the state legislature. While the audiences are similar, the goals for each show are different.
Shakespeare in the Schools–this year, Othello–is designed for audiences to have a condensed yet complete theatrical experience, with lights, costume, and sound design. More information can be found at bard.org/othellotour. Every Brilliant Thing, however, is a much smaller production with only one actor that aims to reach students with important messages about mental health and hope. Information about this show can be found at bard.org/brillianttour.
If you have any questions, contact the Utah Shakespeare Festival Education Department at 435-865-8333 or usfeducation@bard.org.