Help the Guild Celebrate 50 Years of Service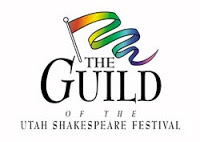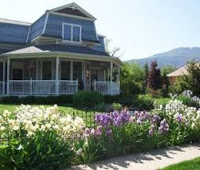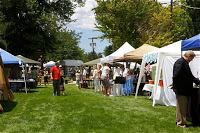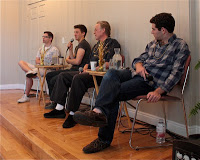 50 years ago, Barbara Adams (wife of founder Fred C. Adams) and other Cedar City residents founded The Utah Shakespeare Guild, whose goal is to serve, support and promote the Festival. If you've ever attended a Curtain Call Luncheon or Christmas in July, you've seen this dedicated group of volunteers at work. Each year, they donate the proceeds of their hard work to the Festival. For 2012, they donated $19,000, and for 2013 they hope to raise even more.
To make that happen and to celebrate their 50th anniversary, they are sponsoring some special events to enhance your Festival experience.
First, there will be two "Showbiz Sundays Under the Stars." In the garden of the lovely Iron Gate Inn, you can enjoy an intimate evening showcasing the vocal talents of Festival actors, sip wines from the IG Winery (or sparkling cider) and nibble on local artisan cheeses and chocolates. What a great way to spend a warm summer evening! Space is extremely limited, so be sure to buy your tickets soon for July 21 or August 25. The evening begins at 8pm. Tickets are $42 and are advance sale only.
Spelbring, Guter, Robinson, Jacoby at Curtain Call Lunch
Second is "Glimpse of the Past: A Variety Revue and Banquet." On August 10, at 4:30 pm, you can enjoy a Silent Auction, a plated banquet dinner, and a variety revue with performers showing us the hit shows and songs from each decade of the Festival. The 4:30 time was selected so you can attend between the matinee and evening performance. Tickets (advance purchase only) are $55 individually or $400 for a table of eight. Venue is the Great Hall in the Hunter Conference Center, just west of the Adams theatre.
Curtain Call Luncheons continue this year. Each luncheon features four Festival actors in an interactive panel discussion about their roles, experiences at the Festival and beyond. Dates are July 5, 12, 19, 26 and August 2 at the SUU Alumni House. Tickets are $17.50 in advance and $20 at the door.
Christmas in July, an arts and craft faire will be July 26 and 27 on the lawn of the Randall L. Jones Theatre. It's a great opportunity to get some Christmas gifts and avoid the December stress.
We hope you enhance your Festival experience by participating in these events. The money you pay helps the Guild with their mission and the proceeds will go back to the Festival. Tickets can be purchased online at www.bard.org or by calling 800-PLAYTIX. You can learn more about the Guild at http://www.bard.org/about/guild.html.