Bardway Baby! with Nicole Sterling and Aaron Galligan-Stierle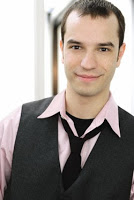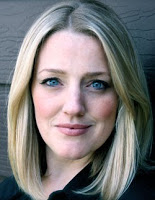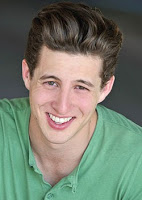 Galligan-Stierle
This year's Bardway Baby! is Friday, August 2, at approximately 11 p.m. In honor of next year's musical Into the Woods, the show is themed around Stephen Sondheim's work. Tickets are $25 for a reserved seat and every penny raised benefits the Artistic Initiative Fund.
Pfundstein
This is the primary fundraiser for the Festival's Artistic Initiative Fund. To learn more about the show and the fund, we spent time with Nicole Sterling and Aaron Galligan-Stierle. In addition to her "day job" as Associate Director of Development, Nicole is directing and performing in the show. Aaron, who's playing Smee in Peter and the Starcatcher and Lord Evelyn Oakleigh in Anything Goes, was the originator of Bardway Baby! in 2010.
Who will be performing?
Nicole: Performers include Aaron and myself, Melinda Pfundstein, Melinda Parrett, Brian Vaughn, Elizabeth Telford, Cate Cozzens, Deanna Ott, Rhett Guter, Redge Palmer, Grayson Moulton, Brad Carroll, Jeremy Mann, and Bailey Duncan.
Featured shows include West Side Story, Gypsy, Follies, Company, Sweeney Todd and more.
Aaron: We'll also have a 3 piece band - piano, drums and bass. Jeremy Mann is the musical director, Sam Clein is helping with the band, and Brad Carroll is playing the piano. We want to raise the bar, and have a little fuller sound.
Guter
Nicole: There will also be fundraising opportunities in addition to the tickets. We'll have a couple of live auction items. Every cent raised that evening goes to the fund. All the performers are donating their time.
What's the history of Bardway Baby!?
Aaron: In 2012, Jason Michael Spelbring and I were in charge of Cabaret. It had just been announced that Brian and David would be our new artistic directors, and they had just announced the Artistic Initiative Fund. Jason and I brainstormed about how to help. The two of us decided we would create Bardway Baby!. That year we had a ton of people in the company with Broadway credit. So all the actors in that season who had Broadway credits, as well as some "festival favorites" were handpicked to do this special evening. Brian and David were the MCs. We all did various numbers and that was how it got started.
Tell us more about Sondheim.
Nicole: In addition to being the composer of Into the Woods, I would consider him one of the greatest living musical theatre composers, if not the greatest.
Aaron: It's pretty remarkable, the huge breadth of work that he has. He started as a lyricist -West Side Story, Gypsy. Then he started writing the music as well. He is considered the person who brought us into the modern musical theatre. He created the concept musical. He pushed the envelope in every way. It's not linear. He merged the role of opera with Sweeney Todd, he pushed the envelope with story telling technique with Merrily We Roll Along, which happens backwards. He explored all the different ways to tell stories and wrote some of the most memorable songs in modern musical theatre.
What is the Artistic Initiative Fund?
Nicole: It was created to promote the Festival's growth in artistic excellence. For example, the budget for last season's musical was originally based on The Drowsy Chaperone. Then Les Mis happened. The fund helped fill the gap in production costs. You can learn more at http://www.bard.org/giving/waystogive/initiativefund.html
Tickets are going quickly. You can purchase your reserved seat in the Auditorium Theatre for $25 online at www.bard.org or by calling 800-PLAYTIX.