Announcing the Cast of Trouble in Mind
For an extraordinary play about backstage drama and racial tropes, the Utah Shakespeare Festival has brought together a cast of diverse and experienced actors. The nine actors in Trouble in Mind by Alice Childress include many who will be familiar to Festival fans and several others who will soon become "Festival favorites."  
The cast members are: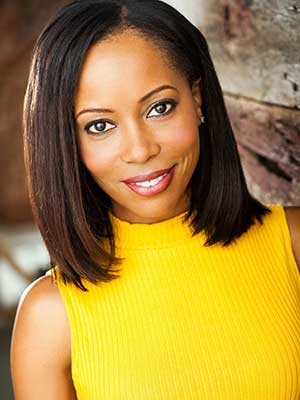 Cherita Armstrong will be making her first appearance at the Festival. She will be playing the quick-witted Millie Davis in Trouble in Mind, as well as Miss Scarlet in Clue. She has appeared off-Broadway at American Place Theatre, MCC, Ensemble Studio Theatre, Theatre for the New City, and New York Theatre Workshop and at such other theatres as St. Louis Black Repertory Theatre, Baltimore Center Stage, Yale Repertory Theatre, Public Theatre, and Hollywood Fringe Festival. On television she has been in 9-1-1, Pretty Little Liars, Law & Order: SVU, and Law & Order: Trial by Jury. She is a member of both Actors' Equity Association and SAG-AFTRA.
"I'm so excited to be joining Utah Shakespeare Festival's 2022 season!" said Armstrong. "I'm a huge fan of Alice Childress's work and looking forward to taking on the role of Millie in Trouble in Mind and continuing the fun as Ms. Scarlett in Clue. Groovy times ahead!"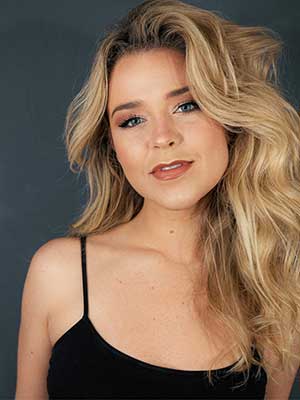 Bailey Blaise returns for her third season at the Festival. She will play Judy Sears in Trouble in Mind and Yvette in Clue. In 2021 she played Evelyn Nesbit and Ensemble in Ragtime and a Sister in The Pirates of Penzance; in 2019 she was in various roles in Joseph and the Amazing Technicolor Dreamcoat and Featured Performer in The Greenshow. Other theatres she has worked at include Arrow Rock Lyceum Theatre (Funny Girl, Oliver!, The Music Man); Hunterdon Hills Playhouse (Sherlock Holmes Returns!); Musical Theatre West (Catch Me If You Can); Opera San Luis Obispo (Carousel); Rubicon Theatre Company (South Pacific); and Musical Theatre Guild (Zorba!, Minnie's Boys).
She received aB.A. in musical theatre from the University of Alabama and is an Equity Membership Candidate.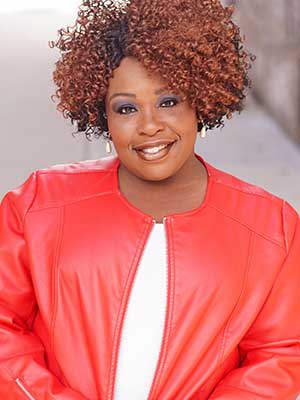 Yvette Monique Clark will be at the Festival for her first season this summer, playing the lead role of Wiletta Mayer in Trouble of Mind and Countess of Rossillion and Citizen in All's Well That Ends Well. She has had extensive experience across the county including appearing in the world premiere of In the Upper Room (Denver Center for the Performing Arts), as well as in The Mountaintop (Depot Theatre), Ain't Misbehavin' (international tour and regional), Little Mermaid and To Kill a Mockingbird (Arrow Rock Lyceum Theatre), Gun and Powder (world premiere, Signature Theatre), Smokey Joe's Café (national tour and regional), Hairspray (national tour and regional), Chicago, Thoroughly Modern Millie, and Showboat (McHaydyn Theatre), and The Wiz, Unison, and The Merry Wives of Windsor (Oregon Shakespeare Festival).
On television she has appeared in Orange Is the New Black. She is a member of Actors' Equity Association.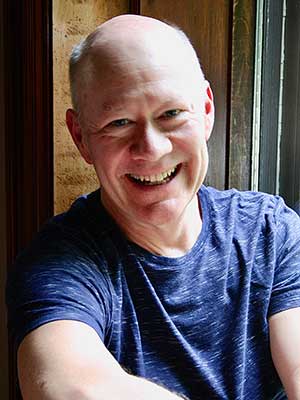 Michael Fitzpatrick is returning to the Festival after a twenty-one year hiatus to play Henry in Trouble in Mind and Max Detweiler in The Sound of Music. He last appeared at the Festival in 2001 as Launce in The Two Gentlemen of Verona and Stephano in The Tempest. In 1999 he played Frankie in Forever Plaid, Oswald in King Lear, Snug in A Midsummer Night's Dream, and Daniel in The Compleat Works of Wllm. Shkspr (Abridged).
In New York City, he has appeared in Theodore & Co, Gross Indecency, and The Taming of the Shrew; and he was in the national tours of Beauty and the Beast (Cogsworth) and 42nd Street (Bert Barry). He has played at numerous regional theatres including Great River Shakespeare, Denver Center, GEVA Theatre Company, and Willamette Rep. Company. He has appeared as a featured guest on television's Six Degrees (ABC) and Nash Bridges (CBS) and in movies such as Remission, Pearl, and Fame Whore. He is a member Actors' Equity Association and SAG-AFTRA.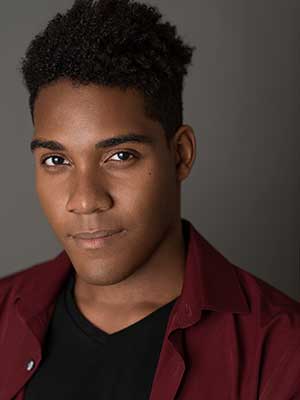 Maurice-Aimé Green is making his Festival debut in the roles of John Nevins in Trouble in Mind, Oswald in King Lear, and various characters in All's Well That Ends Well. He has also worked at Great River Shakespeare Festival, Nevada Conservatory Theatre, Las Vegas Composer's Showcase, and Polyphone Festival of New and Emerging Musicals. On television he appeared on 2022 NFL Draft Open. He received his B.A. in stage and screen acting from the University of Nevada, Las Vegas. 
"I'm very excited to be making my debut at Utah Shakes with such great company and strong material!" Green said in talking about the upcoming summer.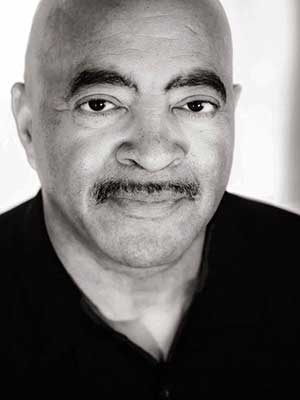 Antonio TJ Johnson is also appearing at the Festival for the first time this year. He will be playing Sheldon in Trouble in Mind. Some recent work includes La Jolla Playhouse, Blueprints to Freedom; San Diego Repertory Theatre, Sweat; Cygnet Theatre, Gem of the Ocean, Fences, Piano Lesson, Seven Guitars, King Headley. He has also appeared at numerous regional theatres, including Pittsburgh Playwright, Moxie Theatre, Kansas City Repertory, Intrepid Theatre, Lamb's Players, Old Globe Theater, North Coast Repertory, and S D Black Ensemble.
He is a recent recipient of the San Diego Critics Circle Best Actor Award for Fences, as well as many other awards over the past thirty years. He is a member of Actors' Equity Association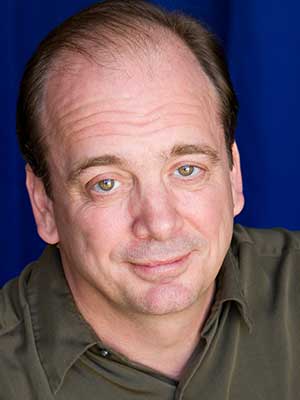 Chris Mixon has appeared in numerous Festival roles over the past two decades. This year he is playing Bill O'Wray in Trouble in Mind and Gloucester in King Lear. Favorite productions from past years include Pericles; Ragtime; Richard III; Big River; You're a Good Man, Charlie Brown; The Foreigner; Dracula; Twelfth Night; Book of Will; Mary Poppins; The Cocoanuts; and 'Art'. He appeared in the Broadway national tour of How to Succeed in Business without Really Trying and off-Broadway at The Pearl Theatre Co. (eight seasons), The Mint, Riverside Shakespeare, and Manhattan Theatre Club. He has appeared in television in Law & Order, One Life to Live, and All My Children and on film in The Rosa Parks Story. He is a member of Actors' Equity Association and SAG-AFTRA.
"I am thrilled to be working with director Melissa Maxwell and cast in Alice Childress's Trouble in Mind," he said. "It is a vitally important play for our times, even—and perhaps especially—sixty years after its first production. I am always thrilled and honored to be a part of the Festival season, but even more so with this incredible team in 2022."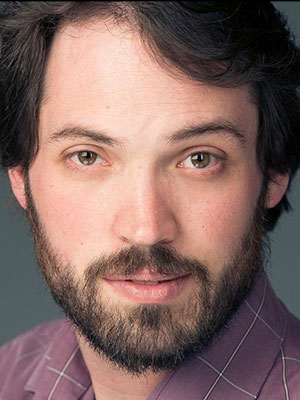 Jeremy Thompson is also a Festival alumnus, returning this year to play Eddie Fenton in Trouble in Mind, G. Dumaine in All's Well That Ends Well, and Burgundy/Herald in King Lear. In past seasons at the Festival, he has played Caius Lucius/Arviragus in Cymbeline; Doctor Pinch/First Merchant in The Comedy of Errors; Horatio in Hamlet; Seyton in Macbeth; Lodovico in Othello; and Philiste in The Liar. He has also worked at Oregon Shakespeare Festival, Island Shakespeare Festival, Idaho Repertory Theatre, Book-It Repertory Theatre.
"I'm particularly excited for Trouble in Mind's style of tragicomedy," Thompson said. "All the characters' words cut, sometimes on purpose, sometimes carelessly, and sometimes to themselves. As their armor gets chipped away, I'm interested in how they'll react to uncomfortable truths about themselves."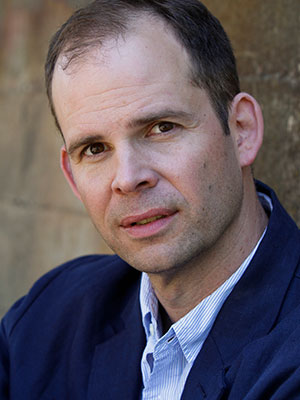 Rex Young is also a veteran of the Festival stages. This year he will play Al Manners in Trouble in Mind and Colonel Mustard in Clue. In past seasons he has played Jack in The Importance of Being Earnest, 2003; Antipholus of Syracuse in The Comedy of Errors, 2003; Macduff in Macbeth, 2004; Cassius in Julius Caesar, 2016; and Murray in The Odd Couple, 2016.
Off-Broadway he has appeared as Paddy O'Dowd in A Touch of the Poet at The Irish Repertory Theatre and Goering/Ensemble in Flight at The Lucille Lortel Theatre. He has worked extensively at regional theatres, including twenty-three seasons as an acting company member at the Oregon Shakespeare Festival and work at Milwaukee Repertory Theatre, Actor's Theatre of Louisville, Indiana Repertory Theatre, Playmakers Rep, Seattle Shakespeare Company, Cincinnati Playhouse, Great River Shakespeare Festival, Virginia Stage Company, Long Wharf Theatre, and American Repertory Theatre. On television he has made appearances in Designing Women and All My Children Association and SAG.
Buy Tickets
More Casting News
Bios and Photos As They Become Available
All's Well That Ends Well Casting Story
The Sound of Music Casting Story