Announcing the Cast of King Lear
This season's King Lear at the Utah Shakespeare Festival will feature a number of Festival veterans and audience favorites, but will also showcase some amazing actors who bring a wealth of experience to the Festival stages. "I am excited to see the Festival's veteran actors bring the full power of their talent and experience to one of Shakespeare's most towering and challenging works," said director Vincent J. Cardinal. "There is nothing like seeing a professional company who have worked together for many seasons play a masterpiece."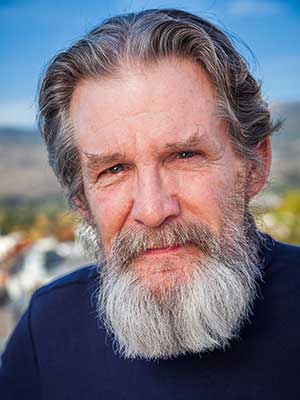 Anthony Heald, who is playing the powerful role of King Lear, is new to the Festival this year. But he will be recognized by many from his roles as Hannibal Lecter's jailer, Dr. Frederick Chilton in the movie The Silence of the Lambs and for playing assistant principal Scott Guber in the popular television series Boston Public. He has twice been nominated for a Tony Award: as Best Actor in a Featured Role–Musical for a revival of Anything Goes in 1988 and as Best Actor in a Featured Role–Play for Love! Valour! Compassion! in 1995. 
He has also appeared off-Broadway in A Midsummer Night's Dream; Lips Together, Teeth Apart; and The Foreigner. Other Broadway credits include The Elephant Man, and film credits include The Pelican Brief. He has also had a long career in regional theatre at such venues as the Oregon Shakespeare Festival and the California Shakespeare Theater. Heald is a member of Actors' Equity Association.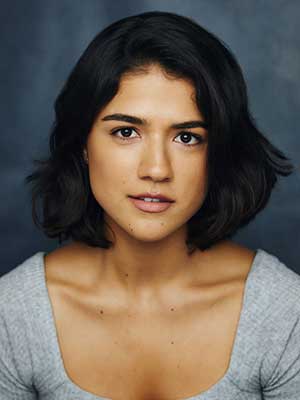 Kendall Cafaro, who is also making her Festival debut this summer, is playing Lear's loving daughter, Cordelia, in addition to Helen, the spurned but determined lover in All's Well That Ends Well. She has previously acted in New York City in The Ugly Kids at The Wild Project; The Recruiting Officer at The Center at West Park; and Into the Woods, Much Ado about Nothing, and Cymbeline at Hudson Valley Shakespeare Festival. Regional theatre work includes Shrew! at Sun Valley Shakespeare Festival; La Traviata  at Metropolitan Opera; and The Winter's Tale and The Owl Answers/Sun at Fordham University.
Additionally, she is in a film version of As You Like It which currently in post-production. She received her BA in theatre performance from Fordham University and is an Equity Membership Candidate.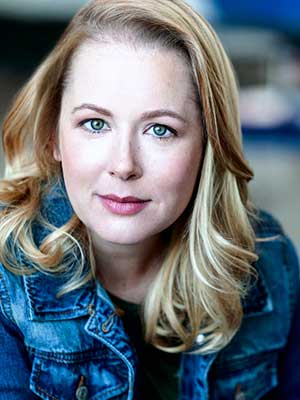 Stephanie Lambourn is returning to the Festival to take on the roles of Regan in King Lear, as well as Beggar Woman in Sweeney Todd and Rinalda in All's Well That Ends Well. In prior seasons at the Festival, she has played Margaret in Henry VI (Parts One, Two, and Three), Mistress Paige in The Merry Wives of Windsor, Miss Watson/Sally Phelps in Big River, and Lady Macduff in Macbeth. She was in the first national tour of Broadway/SF's A Christmas Carol and has appeared in such theatres as Arkansas Repertory Theatre, Aurora Fox, Great River Shakespeare Festival, Milwaukee Repertory Theatre, and various theatres in the United Kingdom and Australia. 
"It's an honor to be returning to the Festival for a third season," she said in discussing the season. "I'm thrilled to be playing such diverse and colorful characters and collaborating with such an extraordinary group of artists. This will be my second time in a production of King Lear, and I'm excited to be tackling the intriguing character of Regan."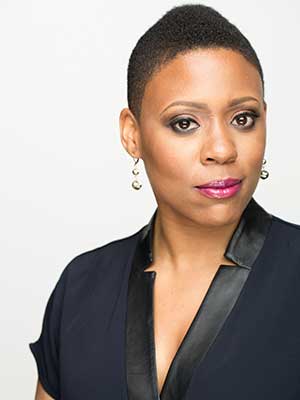 Lisa Strum will be playing Lear's third daughter, Goneril, in King Lear, as well as Mother Abbess in The Sound of Music. New to the Festival, she has appeared off-Broadway atLincoln Center, Public Theatre, and The Acting Company. She has also acted at numerous theatres across the country and on television in such shows as Law & Order: SVU, New Amsterdam, The Blacklist, and Citizen Baines; and she has directed extensively. She is a member of Actors' Equity Association and SAG-AFTRA
"I am overjoyed to be joining the Utah Shakespeare Festival season!" she said. "Playing Goneril in King Lear has been on my bucket list for years. I am beside myself that I get to live in the skin of this incredibly complex character."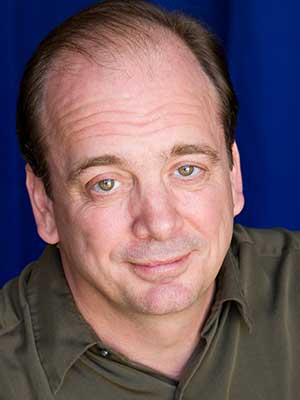 Chris Mixon is another popular actor returning to the Festival this year. He will be playing Gloucester in King Lear and Bill O'Wray in Trouble in Mind. In past Festival seasons, he has appeared in Pericles, Ragtime, Richard III, Big River, The Foreigner, The Book of Will, Mary Poppins, The Cocoanuts, 'Art' and many others. He was in the national tour of How to Succeed in Business without Really Trying and has also appeared off-Broadway at The Pearl Theatre, The Mint, Riverside Shakespeare, and the Manhattan Theatre, as well as at numerous regional theatres.
"Playing Gloucester in King Lear is a bucket-list role for me and I feel very lucky to play him," said Mixon, who is a member of Actors' Equity Association. "I feel Gloucester is a complex and flawed father. . . . But in his heart he is a very good and deeply caring person. It takes courage to live your convictions, but even more courage to admit you were wrong."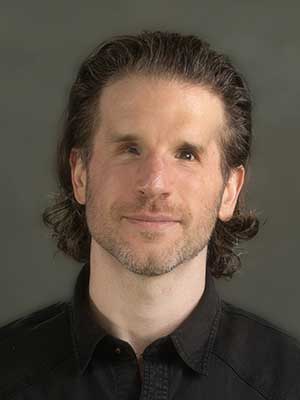 Aidan O'Reilly is returning for his second year at the Festival to play the Fool in King Lear and Caliban in The Tempest. In the 2021 season, he played Cerimon in Pericles, Richard in Richard III, and Angelo in The Comedy of Errors. Other theatres he has worked at include Prague Shakespeare Company, Marin Shakespeare Company, American Shakespeare Center, City Lights Theatre Company, Renegade Players, Avalon Players, Sonoma Valley Shakespeare Company, Arkansas Repertory Theatre, and Studio Theatre of Little Rock. A graduate with honors from the Royal Academy of Dramatic Art, he is a member of Actors' Equity Association.
"Shakespeare's plays have meant a great deal to me ever since I was a little kid (my favorites were all the stories that had ghosts and assassins and lovers and sword fighting in them—they still are), and I am grateful for the opportunity to be a part of the team here at the Festival and to help bring these plays alive this summer," said O'Reilly. "There is an enormous amount of compassion, humor, and wisdom in King Lear; and those are things the world always needs. And, yes, there's some good sword fighting in it too."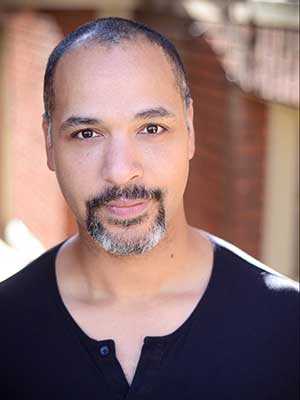 René Thornton Jr. is also a beloved actor at the Festival and is returning this year to play Kent in King Lear and Alonso in The Tempest. In five previous seasons he has acted in a various roles, including Henry Condell in The Book of Will, Buckingham in Richard III, and Orsino in Twelfth Night. He has worked at numerous theatres and completed Shakespeare's entire canon in 2017, having performed professionally in all the plays in Shakespeare's Folio. He is a member of Actors' Equity Association.
"Cedar City has become home away from home in the last few years, and I'm grateful to always feel welcome there," said Thornton in talking about this summer. "King Lear is quite simply one of Shakespeare's best plays, and the passion and power struggles that drive it are thrilling to behold. Families are complicated and few as complicated as Lear's. It's an honor to be able to bring Kent, with his loyalty and love, to life in what I'm sure will be a fantastic production."
Other members of the cast include:
John Bixler as Albany
Phillip Brown as Messenger and Knight
Nicholas Denhalter as Curan and Knight
Tim Fullerton as Cornwall
Maurice-Aimé Green as Oswald
Nathan Haltiwanger as Servant and Knight
Steven Jensen as Knight
Luke Sidney Johnson as King of France and Captain
Freedom Martin as Edgar
Philip Orazio as Edmund
Mark Saunders as Attendant, Messenger, and Knight
Jeremy Thompson as Burgundy and Herald
Rob Tucker as Doctor, Old Man and Knight
Braedon Young as Messenger and Knight
Brandon Zicker as Messenger, Attendant, and Knight
Buy Tickets
More Casting News
Bios and Photos As They Become Available
All's Well That Ends Well Casting Story
The Sound of Music Casting Story