Announcing the Cast of All's Well That Ends Well
The Utah Shakespeare Festival has announced the cast members for this summer's All's Well That Ends Well by William Shakespeare, including some actors Festival audiences will be familiar with, as well as a number of new-to-the-Festival actors. "I want our audience to see themselves represented on the stage in this production of All Well That Ends Well," said director Melinda Pfundstein. "I am thrilled to have a beautiful gathering of artists to that end." 
The cast is as follows: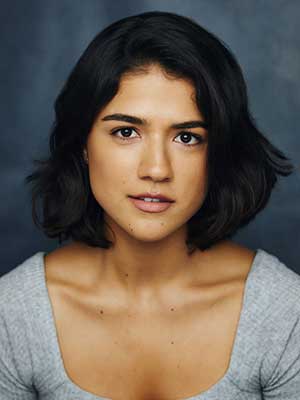 Kendall Cafaro is making her Festival debut, appearing as Helen, the spurned but determined lover in All's Well That Ends Well, in addition to Cordelia in King Lear. She has appeared off-Broadway in The Ugly Kids and The Recruiting Officer, as well as at numerous regional and university theatres: Hudson Valley Shakespeare Festival, Sun Valley Shakespeare Festival, Metropolitan Opera, and Fordham University to name a few.
"Each time I look at the role of Helen, I'm met with questions that I find challenging to grapple with on my own," she said in speaking about the play. "This is why I am excited to explore this character and the ideas of this play with the team at the Festival."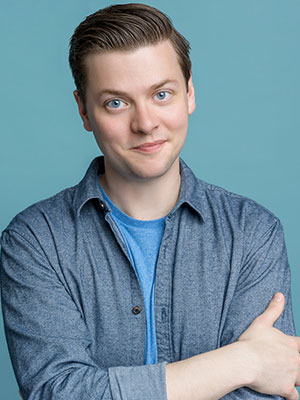 Michael Doherty is returning to the Festival in the role of as Lavatch, the clown in All's Well That Ends Well. He will also appear as Jonas Fogg in Sweeney Todd and Mr. Green in Clue. In past seasons at the Festival he has played Dromio of Syracuse in The Comedy of Errors and The Joneses in The Comedy of Terrors (2021); the solo performer in Every Brilliant Thing (2019); Charlie Baker in The Foreigner and Tom Sawyer in Big River (2018); and more. He has appeared at many other theatres, including Berkeley Repertory Theatre, Milwaukee Repertory Theatre, and the Denver Center. A member of Actors' Equity Association, he is also the showrunner for Mythic Thunderlute: A D&D Podcast Musical.
"Scholars have criticized Lavatch as one of Shakespeare's 'most lascivious and expendable fools' (which, to be fair, has also been said of me)," laughed Doherty. "I love the challenge that comes with serving this language up to be understood by a modern ear, and I'm so looking forward to exploring this complicated and fascinating play."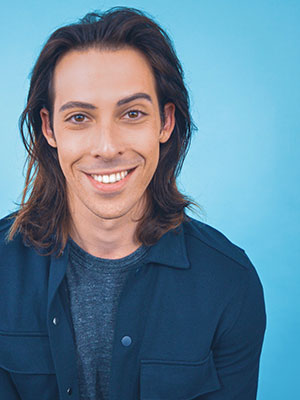 Kevin Kantor is new to the Festival and will be appearing as Paroles in All's Well That Ends Well and Trinculo in The Tempest. They have appeared in Macbeth (Actors Theatre of Louisville); Things I Know To Be True, The Legend of Georgia McBride, and A Christmas Carol (Milwaukee Repertory Theatre); Othello, Twelfth Night, and Sense & Sensibility (Island Shakespeare Festival); Lovers & Executioners, The Sword in the Stone, and The Legend of Georgia McBride (B Street Theatre); and in ABC Television's American Crime. A member of Actors' Equity Association, Kantor has also written a full-length poetry collection, Please Come Off-Book, published by Button Poetry.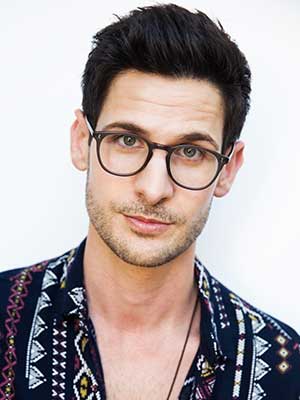 Philip Orazio is also new to the Festival, appearing this summer as Bertram, the sometimes dastardly lover, in All's Well That Ends Well, in addition to Edmund in King Lear. Other theatres he has worked at include Artist Repertory Theatre, The Road Theatre, Arkansas Shakespeare Theatre, Texas Shakespeare Festival, Nomadic Theater, and Queer Classics Theater. On television, he has acted in Minx (HBO), Gasit (STARZ), Leverage (TNT), Combat Report (Netflix), My Human Experience (Amazon), My Crazy Ex (Lifetime), and Three Days to Live (Oxygen). In addition, he has taught at the Actors Studio of Orange County and has received an MFA in acting from the University of Houston.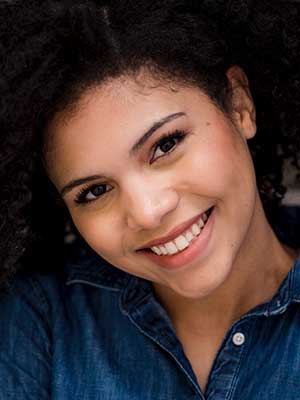 Amara Webb returns the the Festival after appearing as Sister in The Pirates of Penzance and Ensemble in Ragtime in 2021. In All's Well That Ends Well, she will perform the role of as Diana; and in The Tempest, Miranda. She has played numerous roles at other theatres, including Henriette in The Learned Ladies and Sarah Chandler in The Living, both at Sargent Conservatory at Webster University.
Other members of the cast are:
Whitney Black as Soldier, French Lady, and Ensemble
Anatasha Blakely as E. Dumaine and Ensemble
Yvette Monique Clark as Countess and Ensemble
Maurice-Aimé Green as Soldier, Attendant, French Lord, and Ensemble
Anthony Heald as King of France, Citizen, and Ensemble
Stephanie Lambourn as Renalda, Soldier, Citizen, and Ensemble
Sophia Metcalf as Citizen, Musician, and Ensemble
André Spathelf-Sanders as French Lord, Soldier, and Ensemble
Arizsia Staton as Widow, Citizen, and Ensemble
Elise Thayn as Mariana, Citizen, and Ensemble
Jeremy Thompson as G. Dumaine and Ensemble
Rob Tucker as Lafew and Duke
Braedon Young as French Lord, Soldier, and Ensemble
The 2022 season of the Utah Shakespeare Festival runs from June 20 to October 8 and includes All's Well That Ends Well, Sweeney Todd. King Lear, The Sound of Music, Trouble in Mind, Clue, The Tempest, and Thurgood, as well as all the experiences surrounding the plays, such as The Greenshow, seminars, orientations, and backstage tours. Tickets and information are available by calling 800-PLAYTIX or going online to bard.org.
Buy Tickets
More Casting News
Bios and Photos As They Become Available
The Sound of Music Casting Story