Affordable Option for Students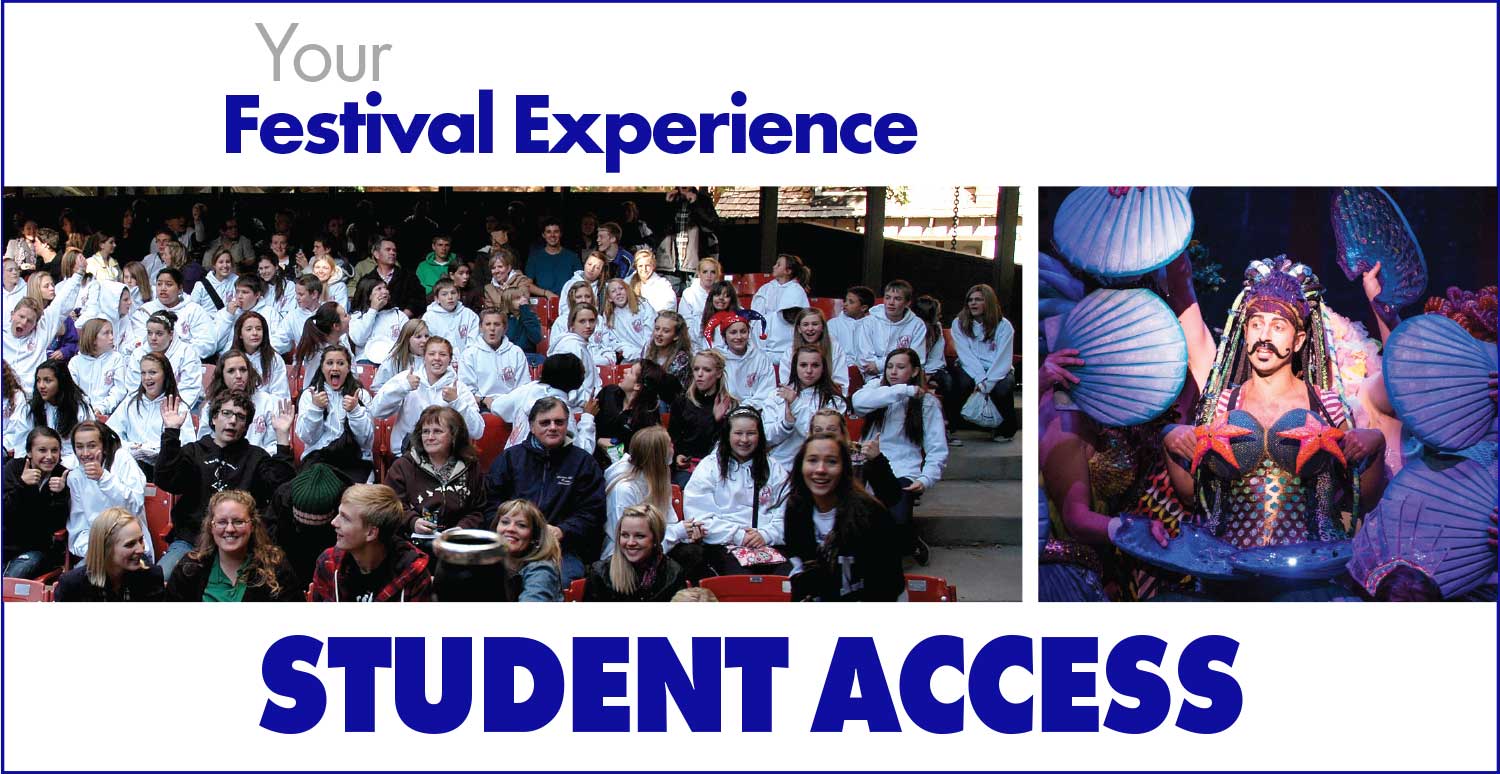 Utah Shakespeare Festival Provides Affordable Option for Students
In an effort to help students attend the Utah Shakespeare Festival at reduced prices, the Festival has announced the return of the Student Access Pass. This pass can be purchased for a one-time fee, and it gives the student the ability to attend as many Festival plays as he or she wants, at no additional cost.
The Student Access Pass is now on sale. It is $35 and allows one student unlimited access to Festival productions from June 25 through October 31, 2015. Students must present their student ID to purchase the Student Access Pass at the Festival Ticket Office. To redeem tickets, students can visit the Festival website at bard.org or go to the Ticket Office and show their student ID. Tickets are non-transferable.
"Students are on limited budgets, but full of passion for the Festival," said Michael Bahr, education director. "These Student Access Passes offer an affordable option for students to enjoy our shows."
Tickets are on sale for the Festival's 54th season, which will run from June 25 to October 31, 2015. The eight-play season includes Shakespeare's King Lear, The Taming of the Shrew, Henry IV Part Two and The Two Gentlemen of Verona.  The season will also include Peter Shaffer's Amadeus, Rodgers and Hammerstein's South Pacific, Charley's Aunt by Brandon Thomas and Steven Dietz's adaptation of Bram Stoker's Dracula. For more information and tickets visit www.bard.org or call 1-800-PLAYTIX.
The Utah Shakespeare Festival is the professional theatre at Southern Utah University.