Casting Announced for The Comedy of Terrors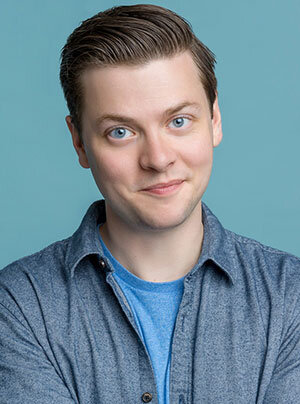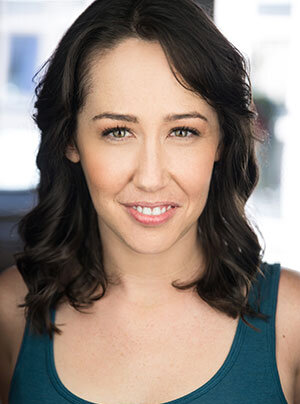 Michael Doherty
Alex Keiper
Husband and wife Michael Doherty and Alex Keiper will be taking over the Randall L. Jones Theatre stage in the Festival's last play of the 2021 season. The spooky and frenetic farce (featuring the two actors playing five roles) will open July 29 and run through October 9.
The plot of this frantic play begins with hyper, over-the-top shenanigans and heats up from there: Jo Smith arrives at her local theatre for an audition with the director Vyvian Jones, but it turns out that she has actually been invited there by Beverley, Vyvian's twin brother, who wants her to impersonate her own twin sister Fiona in order to squelch the rumor that Beverley has slept with Fiona. And that's just the first act. Whew!
Comic actors Doherty and Keiper are just the duo to pull off this high-energy comedy.
Michael Doherty, who will be playing the three Joneses, is well known at the Festival for his comic roles. He played Speed in The Two Gentlemen of Verona, Tranio in The Taming of the Shrew, and Lord Fancourt Babberley in Charley's Aunt in 2015; Tom Sawyer in Big River and Charlie Baker in The Foreigner in 2018; and the Narrator in Every Brilliant Thing in 2019.
He has also appeared off-Broadway in Dublin by Lamplight and in other theatres such as Berkeley Repertory Theatre, Milwaukee Repertory Theatre, Denver Center, Cleveland Play House, Cincinnati Playhouse in the Park, and Connecticut Repertory Theatre. He is a member of Actors' Equity Association.
Playing the two Smiths,Alex Keiper, is appearing at the Festival as an actor for the first time this summer; however, she worked as an assistant director on the Festival tour of Every Brilliant Thing. She has worked in theatres across the country, including Milwaukee Rep, Actors Theatre of Louisville, Arden Theatre Co., Walnut Street Theatre, Philadelphia Theatre Co., Gulfshore Playhouse, 11th Hour Theatre Co., Theatre Horizon, Theatre Exile, and InterAct.
She also has been awarded an Independence Foundation Fellowship and a Barrymore Award for Best Lead Performance in a Musical for LIZZIE: A Rock Musical. She is also a member of Actors' Equity Association.
Complete casting for all shows, as well as bios and photos of all actors, is available on the Festival website at www.bard.org/actorsartist.
The Festival's 2021 season is June 21 to October 9. Plays will be Pericles, Richard III, The Comedy of Errors, The Pirates of Penzance, Ragtime, Cymbeline, Intimate Apparel, and The Comedy of Terrors. Tickets are available by calling 800-PLAYTIX or visiting www.bard.org.