Come "Dressed to the Teeth" for Dracula's Costume Night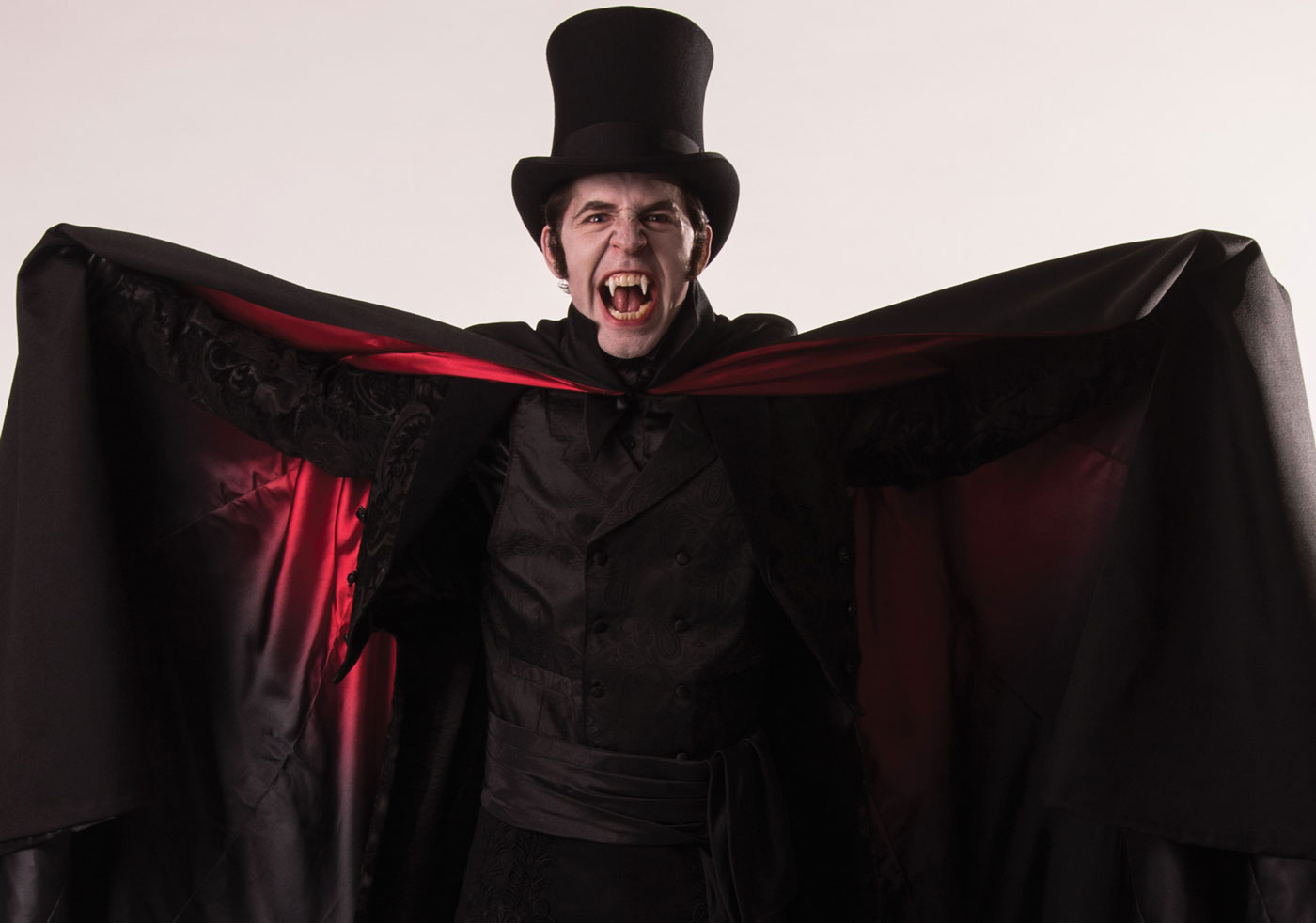 Tyler Pierce as Dracula
Cedar City, UT – Celebrate Halloween and the Utah Shakespeare Festival's spooky rendition of Bram Stoker's gothic story by attending Dracula's Costume Night.
For the last two showings of Dracula on October 30 and 31, the Festival is sponsoring a costume contest and inviting playgoers to come "dressed to the teeth" in hopes of winning a prize for the best Halloween costume. Audience members will vote for the best costume, and a grand prize of a pair of tickets to a 2016 play will be awarded each night. Other prizes of Festival memorabilia will be awarded to other costumes that we can sink our teeth into.
The play begins at 7:30 p.m. both evenings in the Randall L. Jones Theatre, but to enter the contest, you must be in the theatre in costume by 7:15.
"What better way to celebrate the end of our 2015 season and the spooky fun of Halloween than a night with Count Dracula and costumed fun?" asked Joshua Stavros, Festival media and public relations manager. "I can't wait to see who and what will be there."
The Festival's productions of Dracula, The Two Gentlemen of Verona and Charley's Aunt continue through October 31. For more information and tickets visit www.bard.org or call 1-800-PLAYTIX.