Festival Acknowledges Passing of Former Employee Cherene Heap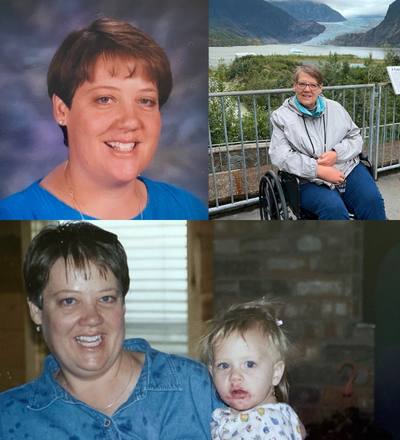 With deep sorrow, the Utah Shakespeare Festival shares the news that Cherene Heap passed away this November 6 at the age of 66. 
From 1981-2013, Heap worked to develop and formalize processes that established Festival Child Care. Working with Kris Cooley, this program became a beloved part of the Festival experience for patrons and their families.
"Cherene was a person without guile," Cooley said. "She was kind, understanding, and very loving. She put her whole heart into anything that she did." 
Cooley expressed that Heap developed close relationships with the children and their families they worked with in childcare, receiving wedding invitations and graduation announcements often from these children as they grew up. 
Heap became an integral part of these children's lives, and she will be sorely missed.
"There were hundreds of children that passed through Cherene's classroom during the school years, and then nightly at the Festival through the summers. Cherene welcomed these children as their families attended the plays," Interim Managing Director Michael Bahr said. "Patrons grew up, starting as infants, who would later attend the plays and then bring their own children."
Bahr expressed that Heap was gracious and loving and played a fundamental role in the Festival for many families. 
"Patrons and company members, actors and technicians, all benefited from [her] loving care," Bahr said. 
Company Manager Denise Stiegman echoed these sentiments from Bahr.
"This is hard news to hear. Ms. Heap was my oldest daughter's third grade teacher," Stiegman said. "She was so loving and helpful and kind. Such a wonderful human. She will be missed."

The Festival sends its condolences, love, and gratitude to Cherene's family and friends. Heap's viewing and funeral were held in Cedar City last weekend but her obituary can be read, memories left, and the funeral services viewed by visiting this link.