Mary Poppins: From Screen to Stage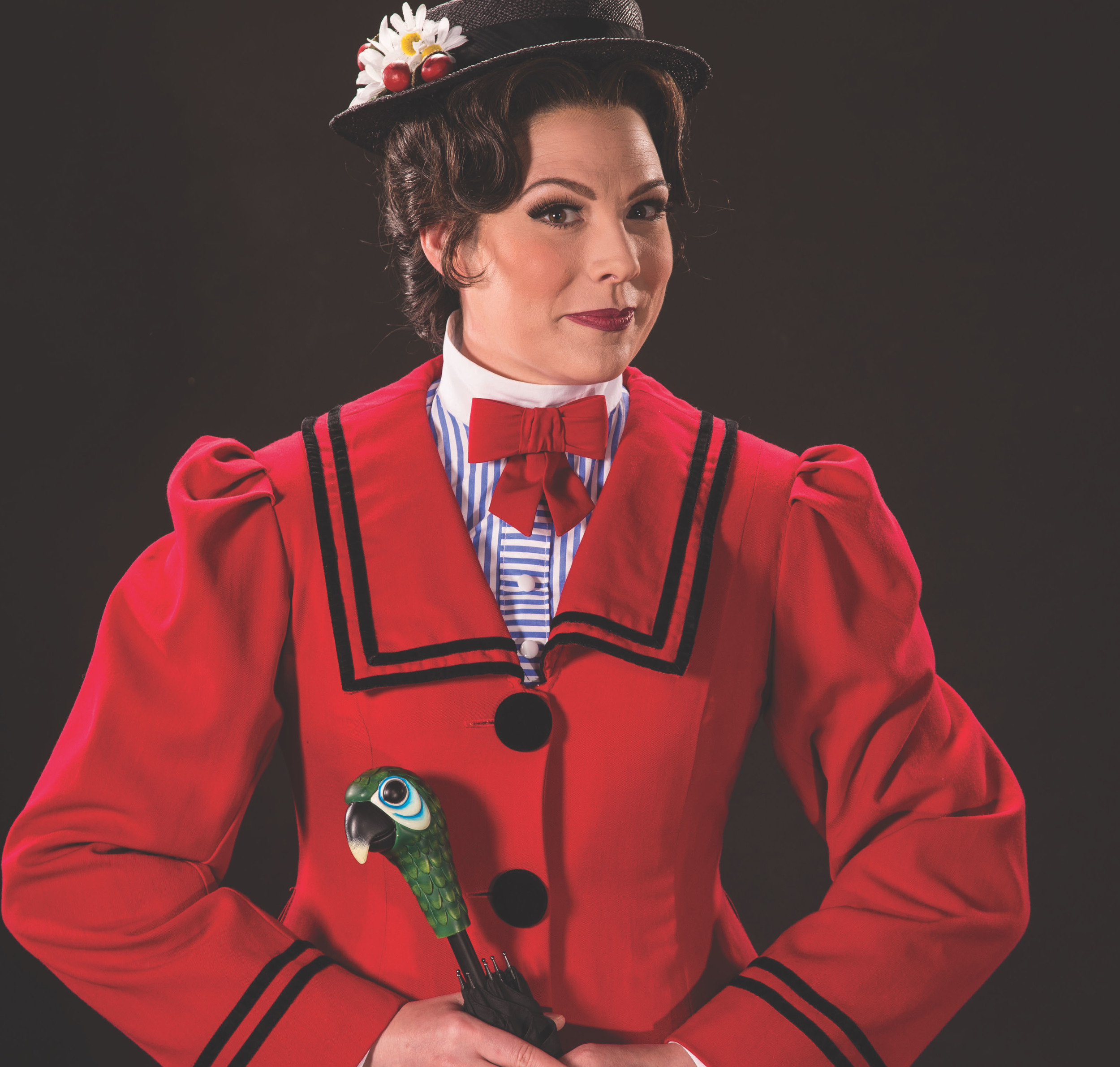 Elizabeth Broadhurst as Mary Poppins
When it comes to adapting a famous movie musical that people of all ages have come to love into a stage play, many elements are transformed along the way. For many Utah Shakespeare Festival audiences who plan on seeing this year's production of Mary Poppins, there are a few changes to be aware of before heading to the Randall L. Jones Theatre.
Popular songs like "Spoonful of Sugar," "Let's Go Fly a Kite," "Jolly Holiday," and "Supercalifragalisticexpialadocious" can still be found in this adaptation, but their arrangement within the play is not the same as the movie. In order to add content from the book by P. L. Travers into the script, composer and lyricist team George Stiles and Anthony Drewe lengthened songs and added musical numbers and Jullian Fellowes adapted the script. Animated dancing penguins are nowhere to be found in the play, but dancing statues and characters in the park make this production just as entertaining as the movie version.
Beyond these plot changes, the stage adaptation also has a significantly different theme and atmosphere than the movie. George Banks's past growing up in a strict environment combined with his stressful life at the bank and Winifred Banks's struggle between being a responsible housewife who loves her husband and wondering on her past life are all more prominent elements in the play than the movie. While plot points like these give the play a more serious undertone, that doesn't mean it's lost any of its charm. Numbers like "Practically Perfect" and "Anything Can Happen" are reminders of the continued hope and joy this musical will bring to audiences for years to come.
The festival's production of Mary Poppins runs from July 2 to September 3. For more information visit http://www.bard.org or call 1-800-PLAYTIX.