Neil LaBute Play Headlines New Plays at the Festival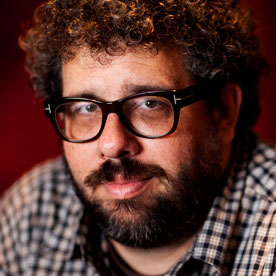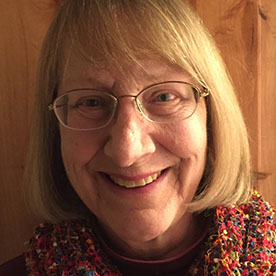 Cedar City, UT- The Utah Shakespeare Festival recently announced the line-up of new play readings for this year's New American Playwrights Project (NAPP). The 24th annual play readings, which have become increasingly popular over the years, will take the stage at the Utah Shakespeare Festival from August 12 to August 27.
The work of two playwrights will be presented as staged readings in the new Eileen and Allen Anes Theatre on selected dates. Chosen fromhundreds of plays submitted, this year's lineup includes One Big Union by popular Salt Lake City playwright Deborah Threedy and How To Fight Loneliness by nationally-acclaimed playwright Neil LaBute. Audience members will have the unique opportunity to see a staged reading of these new pieces and take part in a discussion with the playwright, director and actors.                                                                            
Tickets are $10 each and are on sale now at 1-800-PLAYTIX and www.bard.org.
Neil LaBute
In addition, LaBute, who currently has two shows playing off-Broadway, The Way We Get By at Second Stage Theatre and The Money Shot at Lucille Lortel Theatre, has agreed to host a special lecture and discussion, "Conversations with Neil LaBute" about playwriting and his current work. The event is free to the public and will be Saturday, August 20 at 5:30 p.m. in the Anes Theatre.
"We are excited to have Neil here," said Charles L. Metten, NAPP director and LaBute's former teacher at BYU. "He is an accomplished, insightful playwright, and I look forward to working with him again."
One of LaBute's first well-known plays was In the Company of Men, which premiered at Brigham Young University, his alma mater, and which he later adapted into a movie starring Aaron Eckhart. He has since written numerous plays, including reasons to be pretty, which appeared on Broadway and was nominated in 2009 for three Tony Awards;In the Beginning; Fat Pig; Miss Julie; Reasons To Be Happy; Good Luck; Over the River and through the Woods; and many more*.* In 2013, LaBute was recognized with the Arts and Letters Awards in Literature by the American Academy of Arts and Letters.
LaBute's latest play, How To Fight Loneliness, will get its first reading at the Festival at NAPP. It explores a modern-day husband and wife, Brad and Jodie, who are at a life-changing crossroads. They must make a monumental decision, but can't seem to do it on their own. To help, they enlist an old schoolmate, which brings unexpected results leading to a spiral of recrimination, deceit, and (ultimately) relief, in this surprising play about life, love, and the right to choose your own destiny.
Directed by David Ivers, Festival artistic director, How To Fight Loneliness plays August 19, 20 and 27.
Deborah Threedy
The other playwright featured this year is Debora Threedy, author of One Big Union. She has degrees in theatre arts and law. After many years appearing on stage in Salt Lake City, including at Salt Lake Acting Company, she turned to playwriting. She wrote and performed a one-woman show, Desert Wife, which toured the state with funding from the Utah Humanities Council. She has had a number of plays produced by Plan B Theatre in Salt Lake City, most recently The Third Crossing, which also was one of the winners of the Fratti-Newman New Political Play Contest in New York.
Her play, One Big Union, focuses on legendary union agitator Joe Hill who was executed by the State of Utah in 1915. Considered a martyr by many, his songs at the time envisioned gender and racial equality and criticized the gross income disparities of his time. Today, he remains an enigmatic folk hero, but beyond the mythology lies a larger story of protest, still relevant a century after his death.
Directing One Big Union is Jerry Rapier, producing director of Plan-B Theatre in Salt Lake City, and it plays August 12, 13 and 26.
 "Theatre companies have to look to the future as well as the past," said Michael Bahr, Festival education director. "NAPP allows us to do this, and it helps audiences be informed by new works and the ideas of up and coming artists, as well as classic theatre. That's when we can really tell the story of what it means to be human."
Playwright biographies and more information are available at http://www.bard.org/napp.
The plays in this series are written for contemporary adult audiences and may occasionally contain themes and language not appropriate for children and that some may find offensive.