Ten Things You May Not Know about A Raisin in the Sun and its Playwright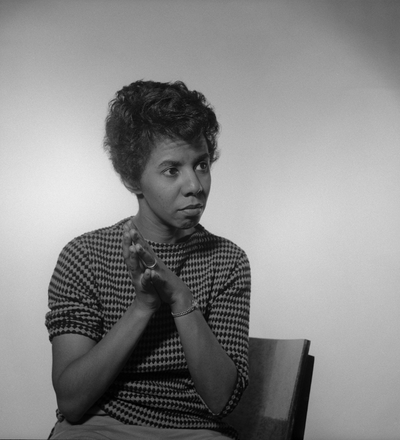 By Liz Armstrong
In honor of Black History Month, let's dive deeper into A Raisin in the Sun and its inspirational playwright Lorraine Hansberry, as well as the impact she had on the Civil Rights Movement.
Inspired by playwright Lorraine Hansberry's personal experience as a child when her father purchased a house in a predominantly white neighborhood, A Raisin in the Sun reflects historical significance. The Hansberry family won their right to be heard "as a matter of due process of law in relation to the Fourteenth Amendment to the United States Constitution, reflecting the familial success and unity that is highlighted in A Raisin in the Sun.
Perhaps just as interesting as the success of the play was the life of its' inspiring and legendary playwright Lorraine Hansberry. For more information on the playwright, click here.
This was the first play to be produced on Broadway written by an African American woman – Lorraine Hansberry.

The title of the play was inspired by the poem "Harlem" by Langston Hughes. He wrote: "What happens to a dream deferred? Does it dry up like a raisin in the sun?"

Hansberry knew Hughes personally, as her family was often visited by the poet, along with other prominent figures, including professor W. E. B. Du Bois, political activist Paul Robeson, musician Duke Ellington, and Olympic gold medalist Jesse Owens.

Hansberry's father purchased a house in the Washington Park Subdivision in the South Side of Chicago – and many of their white neighbors were angry, an uncanny parallel to the plot point in her play.

The play was adapted into a film in 1961, including actors from its original Broadway production: Signey Poitier, Ruby Dee, Claudia McNeil, Diana Sands, Ivan Dixon, Louis Gossett Jr., and John Fiedler. Hansberry wrote the screenplay. Poiter and McNeil were nominated for Golden Globe Awards in this film.

Publications including The Independent and Time Out have listed A Raisin in the Sun among the best plays ever written.

A musical version of the play ran on Broadway from October, 1973 to December, 1975. It was written by Hansberry's former husband, Robert Nemiroff. The show won the Tony Award for Best Musical.

In addition to being the first play written by an African American woman to be produced on Broadway, it was directed by actor Lloyd Richards– the first African American to direct a play on Broadway since Ernest Hogan in 1907.

It took producer Philip Rose 18 months to raise enough money for the play to hit Broadway, and it was considered a risky investment. However, A Raisin in the Sun was met with flaming success, and in 1983, The New York Times wrote that the play "changed American theater forever."

Hansberry's play appeared in London's West End at Adelphi Theater in 1959. A Raisin in the Sun was also adapted into a 1989 TV film, receiving three Emmy Award nominations. Other adaptations included a 1996 and 2016 BBC Radio play, 2008 TV Film (watched by 12.7 million viewers), 2004 and 2014 Broadway revival, and 2010 Manchester production.