Festival Playmakers Announces Auditions for Children's Musical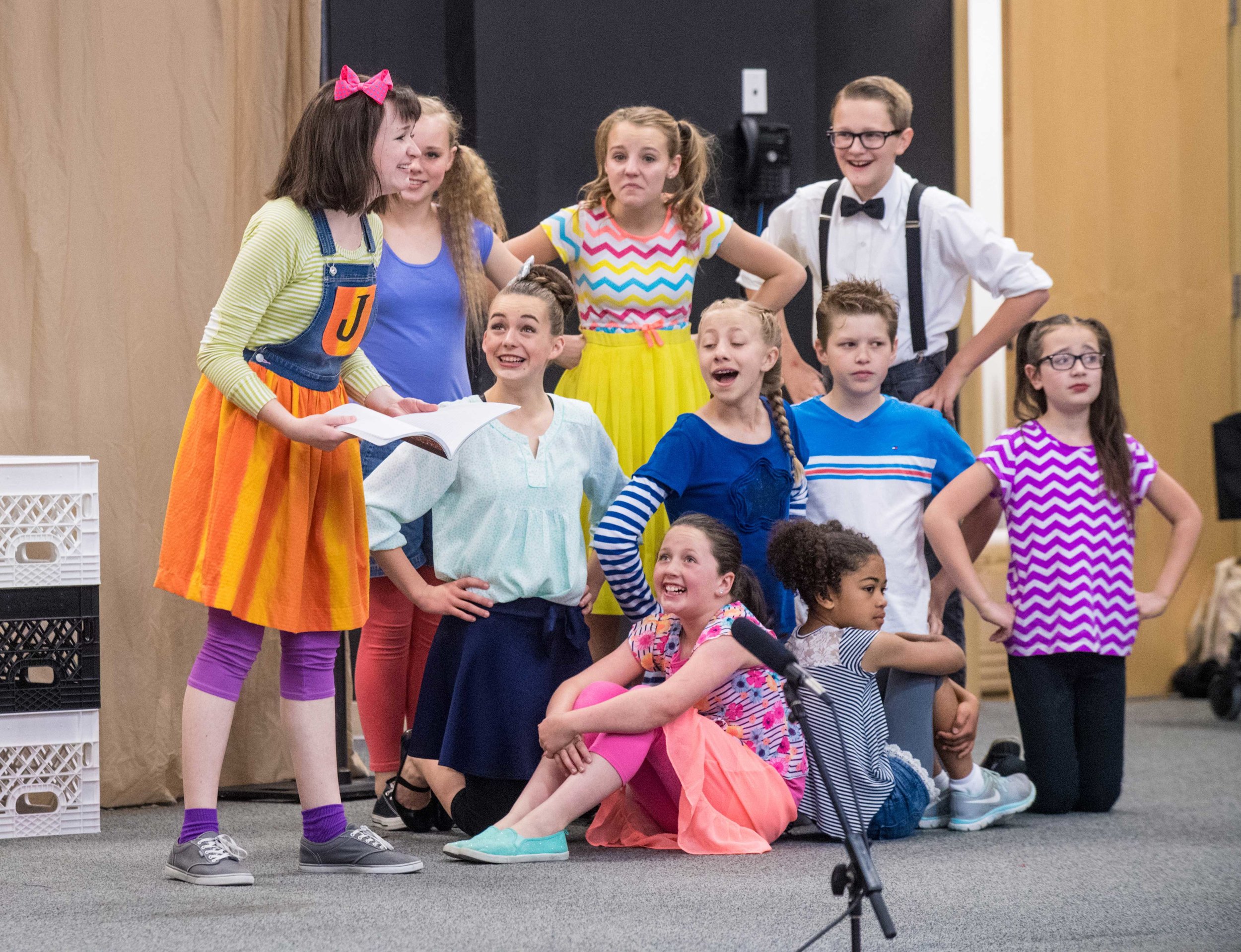 A scene from the 2016 Playmakers production of Junie B. Jones.
CEDAR CITY, Utah — The Utah Shakespeare Festival recently announced open auditions for children to perform in this spring's Playmakers production of Once on this Island.
Auditions will be February 7 from 3:15 to 8:15 p.m. in the Garth and Jerri Frehner Rehearsal/Education Hall at the Beverley Center for the Arts. Audition slots will be every 15 minutes, and children will be required to sing one of two songs from the show. Those interested can register for the audition and download the music for the songs at the Festival Playmakers webpage, www.bard.org/playmakers.
Call-back auditions will be the next day, February 8, also in the Frehner Rehearsal/Education Hall.  
To help children prepare, the Festival is offering an audition workshop for anyone interested. It will be February 6 from 4 to 6 p.m. in the Frehner Rehearsal/Education Hall. The workshop is optional, but can be very helpful. "We will focus on the two songs that you will be required to sing at your audition," said Krista Bulloch, education programs manager. "Most of our Playmakers generally find it very useful."
Performances of the Playmakers version of Once on this Island will be in the Eileen and Allen Anes Studio Theatre. School performances will be April 5, 6, 7, and 10. A public performance will be April 8. Exact times will be announced later.
Once on this Island is a highly original and theatrical Caribbean adaptation of the popular fairy tale, "The Little Mermaid." It garnered eight Tony nominations for its Broadway run, including best musical, book, and score. "This is a fun, lively show that we think our Playmakers will love performing, and our audiences will love seeing," said Michael Bahr, education director.
For more information, call 435-865-8333 or visit the webpage at www.bard.org/playmakers.